Home
>
Conferences
> Medical CBT for Anxiety: Ten-Minute Cognitive Behavior Therapy Techniques for Real Doctors (Kauai, 2021)
Medical CBT for Anxiety: Ten-Minute Cognitive Behavior Therapy Techniques for Real Doctors (Kauai, 2021)
Organized by :
Cognitive Behavior Therapy (CBT) Canada
ALOHA! CBT Kauai will be held at the spectacular Grand Hyatt on sunny Poipu Beach from March 22-24, 2021. Workshop hours are 8:00AM to 12:15PM on the Monday, Tuesday & Wednesday, leaving you & your family free all other times to explore & play on the exuberant Garden Island.
The CME is the acclaimed three-credits-per-hour CBT for Anxiety module (you'll earn 36.0 Mainpro credits / 36.0 AAFP Prescribed credits*) from just 12.0 workshop hours). Join us and you'll learn a marvellous set of ultra-brief techniques to help patients overcome shyness, worry, panic & other common anxiety disorders.
Head instructor Greg Dubord, MD is a recent University of Toronto CME Teacher of the Year and is nicely warmed up after giving over 500 CBT workshops. Seasoned assistant faculty includes Peter Duffy, MD, CCFM(EM), FCFP, Co-Director of the CMCBT Program; uOttawa child psychiatrist Helen Spenser, MSW, MD, CCFP, FRCPC, one of Canada's leading authorities on CBT for anxiety in children & adolescents; and UCalgary's Sanjeeve Sockanathan, MD, CCFP, MRCGP, PGCMDE (Oxford).
*American Academy of Family Physicians (AAFP) members are eligible to receive up to 36.0 Prescribed credit hours for attendance at CBT Canada's 12.0 hour (/36.0 Mainpro credit) workshops due to a reciprocal agreement with the College of Family Physicians (AAFP, 2016).
Additional details will be posted as soon as information is available.
Registration
Registration Type
Last Date
Price
Early Fee
31 Jan,2021
USD

895.00
Plan Your Travel
Reviews Given by People
No Reviews available. Be the first to write a review.
Hotels Near Venue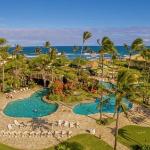 11.32 miles from venue
Price : USD 279.00 Per Night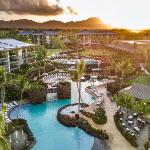 1.77 miles from venue
,
Free Wifi
Price : USD 348.00 Per Night
Subscribe to our Newsletter
x
Subscribe to our newsletter and receive updates on medical conferences, board review courses and news