Home
>
Conferences
> Nitrous Oxide Psychosedation: Certification Course (Nov, 2020)
Nitrous Oxide Psychosedation: Certification Course is organized by University of Florida (UF) and will be held from Nov 20 - 21, 2020 at UF Health St. Petersburg Dental Center, Seminole, Florida, United States of America.
Continuing Education Units:
20 contact hours. Participation
Course Description:
Nitrous oxide-oxygen sedation properly administered to the conscious child or adult provides an important adjunctive aid to the management of the apprehensive patient. This course is designed to prepare the general dentist and auxiliary to use nitrous oxide psychosedation confidently in the office environment. The didactic and clinical instruction will give the participant a step-by-step procedural approach for the control of anxiety in the conscious patient. The structure of the program will follow the guidelines for an approved office inhalation analgesia course as required by both Florida and Georgia Boards of Dentistry. To meet American Dental Association guidelines, twelve hours of this course will consist of a review of the instructional material, in a home-study format. A pre- and post-test will be given for certification.
Course Objectives:
At the completion of this course the participant should:
• Know the history and characteristics of Nitrous Oxide Sedation
• Know the basic respiratory physiology, including the uptake and distribution of gases
• Know the states of anesthesia and phases of State I Anesthesia
• Know the pharmacology, and physiology of Nitrous Oxide
• Know the indications, contraindications, and complications of inhalation analgesia
• Know the characteristics of the Nitrous Oxide/Oxygen delivery system
• Know a clinical protocol for the use of Nitrous Oxide/Oxygen Sedation
Additional details will be posted as soon as they are available.
Official Hotels
Holiday Inn Harbourside,
401 Second Street,
Indian Rocks Beach, Florida, United States of America 33785,
(727) 595-9484
DoubleTree Beach Resort by Hilton Hotel Tampa Bay - North Redington Beach,
17120 Gulf Blvd,
North Redington Beach, Florida, United States of America 33708,
+1 727-391-4000
Plan Your Travel
Reviews Given by People
No Reviews available. Be the first to write a review.
Hotels Near Venue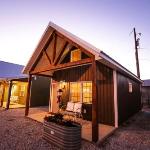 48.85 miles from venue
Price : USD 0.00 Per Night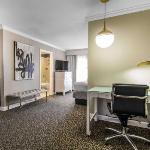 43.88 miles from venue
Price : USD 194.00 Per Night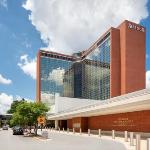 40 miles from venue
Price : USD 168.32 Per Night
Subscribe to our Newsletter
x
Subscribe to our newsletter and receive updates on medical conferences, board review courses and news