Wilderness Medicine CME: Fiji Multi-Sports & Scuba Adventure
Start Date :
Jan 29, 2022
End Date :
Feb 05, 2022
Location : Viti Levu, Beqa
Organized by : Wilderness Medicine Educational Company
Specialties : Medicine
Fee : Starting From USD 695
Conference Summary
Wilderness Medicine CME: Fiji Multi-Sports & Scuba Adventure is organized by Wilderness Medicine Educational Company and will be held from Jan 29 - Feb 05, 2022 at Beqa Lagoon Resort, Viti Levu, Beqa, Fiji.
Accreditation:
The Center for Emergency Medical Education designates this live activity for a maximum of 15 AMA PRA Category 1 Credits™.
Course Content Includes:
• Altitude Illness
• Hypothermia
• Frostbite and Other Cold Injuries
• Environmental Heat Illness
• Traveler's Diarrhea, Giardia & Other Waterborne Wilderness Infections
• Surviving the Unexpected Night Out
• Lightning Injuries
• Improvised Medical and Trauma Care
• Management of Fractures and Dislocations
• Preparing for Foreign Travel
• Backcountry Medical Kits
• Wilderness Wound Management
• Patient Assessment in Wilderness Settings
• Wilderness Dermatology
• Marine Hazards & Envenomations
• Snake Envenomation
Itinerary Schedule:
The itinerary below is a sample non-scuba itinerary. Our schedule may vary depending on factors such as local weather. This itinerary can easily be modified on an "a la carte" basis- depending on what your interests are.
Day 1: Arrive at Beqa Lagoon Resort. Spend the day snorkeling right in front of the resort, enjoying the beautiful pool overlooking an incredible ocean view, or getting a massage at the spa!
Day 2: Arrange a custom boat trip for a beach day and picnic on a nearby white-sand, palm-fringed deserted island. (separate fee)
Day 3: Take an absolutely world-class, professionally guided, whitewater rafting trip on the breathtakingly beautiful Navua River. (separate fee)
Day 4: Take a guided cultural walk to a nearby Fijian village...the Fijians are some of the friendliest people anywhere!
Day 5: Take a boat ride to an idyllic coral reef on a nearby island for a custom snorkeling expedition. (separate fee)
Day 6: Take a guided bird and wildlife walk to a beautiful nearby waterfall. Enjoy an evening show of the famous native Fijian "firewalkers"!
Day 7: Relax and repeat!
Day 8: Transfer to the airport for your return flight and morning activities as your schedule allows!
Highlights:
• Scuba or snorkel Beqa Lagoon - voted Top Diving Resort in the World by Scuba Diving Magazine!
• All-inclusive trip price! Includes round trip airfare from the U.S., meals, and lodging
• 15 CME hours of exciting wilderness and travel medicine presentations each evening (see below for more info)
• Choose your daily activities: Sea kayaking, hiking, paddle boarding, surfing, rafting, or just relaxing with a good book!
• Island-hop to explore fabulous beaches, lush hiking trails, and exotic wildlife.
• Enjoy the friendly and laid-back Fijian culture and see the famous Firewalkers
Contact Us
Toll free Number
1(800) 826-2059
Email
support@eMedEvents.com
Hotels Near Venue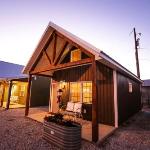 Price : USD 0.00 Per Night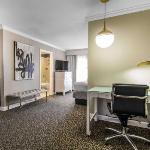 Price : USD 99.00 Per Night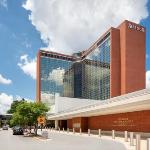 Price : USD 0.00 Per Night
Recommended
| CEs : 1 +1 | Psychotherapy
| Credits : 6 | Psychiatry
| CEs : 6 | Psychotherapy
Browse CME / CE Conferences by Specialty
View All