The Difficult Airway Course: Emergency (Nov 12 - 14, 2021)
Start Date :
Nov 12, 2021
End Date :
Nov 14, 2021
Location : Atlanta, Georgia
Organized by : Airway Management Education Center (AMEC)
Specialties : Emergency Medicine
Fee : Starting From USD 1,200
Conference Summary
The Difficult Airway Course: Emergency is organized by Airway Management Education Center (AMEC) and will be held from Nov 12 - 14, 2021 at Grand Hyatt Buckhead, Atlanta, Georgia, United States of America. This Course has been approved for a maximum of 22 CME Credits.
Target Audience:
The Difficult Airway Course: Emergency is intended for healthcare providers including Emergency Physicians, all other physicians who work in the Emergency Department, Physician Assistants, Paramedics, Flight Nurses and Respiratory Therapists
Description:
Setting the Standard:
Thousands of physicians world-wide come to our course for intensive training in difficult airway management. Highlights include:
• Instruction by a world-class faculty.
• Simple, effective airway algorithms that allow for an orderly, reproducible approach to any emergency airway.
• Small group, hands-on sessions exclusively focusing on difficult and failed airways, emphasizing rescue strategies and devices.
• Code AirwayTM stations: Challenging medical simulations to reinforce decision-making and skills.
• Focused sessions on Pediatric Airways, Trauma, Medical Emergencies, Difficult and Failed Airways.
• Detailed instruction in a variety of challenging patient scenarios:
○ elevated ICP
○ pulmonary edema
○ cardiogenic shock
○ status asthmaticus
○ foreign body in the airway
○ direct airway trauma
○ multiple trauma with shock
○ and many more.
• Dynamic and interactive learning environment.
Hands-on Training in Crucial Airway Techniques
• Percutaneous and surgical cricothyrotomy
• Video laryngoscopy
• Fiberoptic stylets and guides
• Optically enhanced laryngoscopy
• Extraglottic devices
• Awake intubation
• Flexible endoscopic intubation
• Pediatric airway skills
• Techniques for the obese patient
• and more!
Purpose & Objectives:
Airway Management is one of the most critical skills in Emergency Medicine. This course is designed to provide participants with state-of-the-art information and hands-on experience that ensure effective and appropriate management of airway emergencies.
• Have a clear conceptual framework for Difficult Airway Management in the emergency setting.
• Be able to identify the Difficult, Unanticipated/Emergency Difficult and Failed airway.
• Have a rapid and systematic approach for the management of each of these clinical dilemmas.
• Be familiar with the devices and techniques needed to manage these clinical dilemmas, and when and how to use them.
Contact Us
Toll free Number
1(800) 826-2059
Email
support@eMedEvents.com
Hotels Near Venue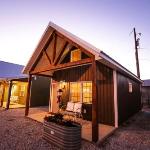 Price : USD 0.00 Per Night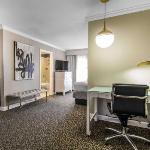 Price : USD 99.00 Per Night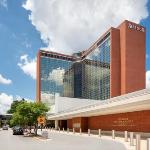 Price : USD 0.00 Per Night
Recommended
| CEs : 1 +1 | Psychotherapy
| Credits : 6 | Psychiatry
| CEs : 6 | Psychotherapy
Browse CME / CE Conferences by Specialty
View All