PDO Threads and PRP for Hair Restoration (Jun 18, 2021)
Start Date :
Jun 18, 2021
End Date :
Jun 18, 2021
Location : Chicago, Illinois
Organized by : Empire Medical Training (EMT), Inc
Specialties : Transplant Surgery
Fee : Starting From USD 1,499
Conference Summary
PDO Threads and PRP for Hair Restoration is organized by Empire Medical Training (EMT), Inc and will be held on Jun 18, 2021, Chicago, Illinois, United States of America.

Description:
This evidence-based, full day program has been developed and will be taught by Board-Certified Physicians and will prepare attendees to offer medical hair restoration therapies upon successful completion of the program. Their physician instructors are successful and experienced in the various approache to hair loss and administer these procedures within their medical practices. After your education you will be able to offer hair restoration procedures that are customized for male and female patients based upon their hair loss presentation and personalized for each patient.

Your tuition for the program includes all protocols, diagnostic tools (Trichometry: Hair Measurement and Density Devices), and administrative considerations needed in offering these latest services ant options for patients. All attendees will have access to their physician portal containing additione information such as videos and full color manual. Their experienced instructors will expand on the course materials and share their "pearls of the procedure" to feel confident in offering these new hair restoration procedures. Included within the course study is a live demonstration and limited hands-on training including detailed presentation of the procedure. Additional learning pathways and certifications are discussed for attendees.

Expand your medical and aesthetic practice to include the latest innovations in Medical Hair Restoration therapies and enhance patient care and satisfaction!

Learning Objectives:
• Learn how to prepare your patient for a comprehensive, full-face makeover treatment using a combination of hyper-dilute Calcium Hydroxylapatite, Poly-L-Lactic Acid, PDO hreads, and PRF.
• Gain a full understanding on how to perform a full-face cosmetic evaluation with the objective of volumizing the face using biostimulators and PDO Threads to create the most "natural" overall appearance and relay these expected results to patients.
• Learn appropriate preparation (dilution, combination) of injectable bio-stimulant fillers for facial makeover treatments and adjunctive treatments (combination therapies) to optimize results.
• Acquire the skills to hyper-dilute biostimulators, learn proper technique for facial injections through interactive learning methods. Understand how to perform (inject and place) PDO threads in combination with biostimulators and PRF or P2P.
• Review all protocols, guidelines, and correct injection technique for placing Hyper-dilute Calcium Hydroxylapatite, Poly-L-Lactic Acid, and PDO threads into the face, in different areas and for different outcomes.
• Review and learn the specific indications for injections with Hyperdilute Calcium Hydroxylapatite (Radiesseg) and Poly-L-Lactic Acid (SculptraTM) including contraindications and best practice methods for achieving the most desirable outcomes.
• Learn the most valuable Aesthetics Pearls from a talented team of Physician trainers. Empire Medical Training trainers are experienced in their specialty, working daily perfecting their skills, techniques, aesthetics know how. (They are not retired or inexperienced physicians.) The instructors leading this course (and all Empire courses) are highly experienced, well known in their field, and are Aesthetics practice owners.
• Gain a thorough understanding of the specific techniques for injecting into the nasolabial folds understanding how to approach each patient based on the severity and depth of the NLF
• Review pre and post-procedure care, patient instructions, learn treatment protocols for dealing Wth the most common complications. Granulomas may develop as a complication when using dermal fillers, however, it is a more infrequent complication involving hyper-dilute Hydroxylapatite (Radiesse@) and Paly-L Lactic Acid (SculptraTM). Managing and treating complications as well as learning proper methods to avoid unwanted side effects and/or poor outcomes is also covered in detail.
• Learn specific techniques using cannulas and needles for all procedures involving Hyperdilute Calcium Hydroxy apatite (Radiesse@), Poly-L-Lactic Acid (SculptraTM), and PDO Threads .
• Learn specific techniques for creating a well-defined, chiseled jawline in both male and female patients, and understanding how to approach each gender with their own special considerations.
Contact Us
Toll free Number
1(800) 826-2059
Email
support@eMedEvents.com
Hotels Near Venue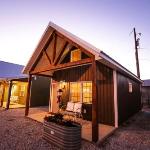 Price : USD 0.00 Per Night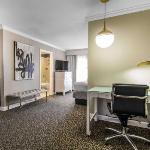 Price : USD 99.00 Per Night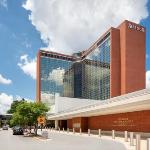 Price : USD 0.00 Per Night
Recommended
| CEs : 1 +1 | Psychotherapy
| Credits : 6 | Psychiatry
| CEs : 6 | Psychotherapy
Browse CME / CE Conferences by Specialty
View All