Oral Systemic Health
Mar 26, 2021 |
Anderson
,
California
Organized by :
Northern California Dental Society (NCDS)
Oral Systemic Health is organized by the Northern California Dental Society (NCDS). This onsite medical conference will be held on Mar 26, 2021 at Gaia Hotel & Spa Redding, Ascend Hotel Collection, Anderson, California, United States of America.
How many CME/CE credits can be earned by attending Oral Systemic Health 2021?
Accreditation
This medical Conference has been recommended for a maximum of 6 CE.
What is the purpose of Oral Systemic Health 2021?
Conference Description:
The evidence-based conference connects with the periodontal pathogens to chronic disease is firmly established. Yet most dental teams have not incorporated in the clinical practices which alleviate both the local and systemic distribution of high-risk pathogens. We must acknowledge the pathogens that have remained in the mouth and are producing breakdowns at other systemic locations when our patients walk in the door.
In this groundbreaking and potentially life-saving course, John Kempton DDS will impersonate a specific set of etiquettes for diagnosing and providing therapeutic insights on the periodontitis with the aim of minimizing the health impact of high-risk pathogens on both the oral biome and translocated micro-biomes. The case is brought to life by real-life stories, case histories, and prevailing research to crystalize the necessity to change clinical delivery of care.
• Build a desire to participate in the oral-systemic movement
• Rediscover the diagnosis of periodontal disease
• Analyze prevailing research connecting gram-negative pathogens to chronic disease
• Proceed to terms with new evidence relating to a standard of care for diagnosing and treating periodontitis
• Combine periodontal pathogens to chronic disease in your patient population
• Recognize high-risk patients with a new perspective on medical history
• Be able to design a treatment protocol and execute specific procedures to mitigate periodontal microbes
• Determine how to authentically dialogue the oral-systemic message to your patients
Additional details will be posted as soon as information is available.
Registration
Registration Type
Last Date
Price
Non-CDA/ADA Member Dentist Fee
25 Mar,2021
USD

235.00

CDA/ADA member Dentist Fee
25 Mar,2021
USD

135.00

RDA/RDH Other Dental Health Professional Fee
25 Mar,2021
USD

65.00
Plan Your Travel
Reviews Given by People
No Reviews available. Be the first to write a review.
Hotels Near Venue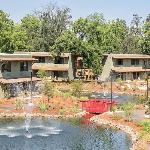 0.12 miles from venue
,
Free Wifi
Price : USD 122.00 Per Night
Subscribe to our Newsletter
x
Subscribe to our newsletter and receive updates on medical conferences, board review courses and news