International CTEPH Conference 2021
Start Date :
Dec 10, 2021
End Date :
Dec 11, 2021
Location : Bad nauheim, Hessen
Organized by : International CTEPH Association (ICA) | Wikonect GmbH
Specialties : Cardiology, Pulmonary Medicine, Pediatric Pulmonary, Other Specialties
Fee : Starting From EUR 400
Conference Summary
International CTEPH Conference (ICC) 2021 is organized by Wikonect GmbH, International CTEPH Association (ICA). This onsite medical conference and will be held from Dec 10 - 11, 2021 at Hotel Dolce by Wyndham Bad Nauheim, Bad Nauheim, Hessen, Germany. The conference will still be held in a hybrid format, allowing both in-person and virtual attendance.

Conference Description:
The triennial ICC medical congresses are dedicated exclusively to chronic thromboembolic pulmonary hypertension (CTEPH). The field of CTEPH has seen a remarkable evolution in recent years. Interventional treatment has established itself as standard worldwide, and extensive research is ongoing into the optimal use of existing treatment modalities depending on patient profiles. The programme for the upcoming ICC 2021 covers many aspects of the disease, ranging from pathophysiology and epidemiology, to diagnosis and surgery, interventional treatment, medical and multimodal therapy. The possible influence of the COVID-19 pandemic on CTEPH incidence will be considered and the final session will be devoted to current hot topics in the field.

Their goal is to offer a platform for sharing and discussing the latest scientific and clinical developments in CTEPH, to enable an informative and dynamic conference

Topics:
• Basic mechanisms of disease
• Epidemiology
• Diagnosis
• Treatment (surgical, interventional or medical)
• Other

Additional details will be posted as soon as information is available.
Contact Us
Toll free Number
1(800) 826-2059
Email
support@eMedEvents.com
Hotels Near Venue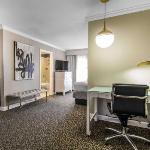 Price : USD 194.00 Per Night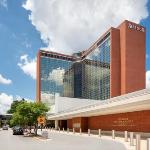 Price : USD 168.32 Per Night
Recommended
| CNE : 38 | Infectious Disease +1
| CNE : 20 | Infectious Disease +1
| CNE : 18 | Infectious Disease +1
Browse CME / CE Conferences by Specialty
View All