Hospitalist and Emergency Procedures Course (Apr 25, 2021)
Start Date :
Apr 25, 2021
End Date :
Apr 25, 2021
Location : Chicago, Illinois
Organized by : Hospital Procedures Consultants (HPC)
Specialties : Family Medicine, Internal Medicine, Hospital Medicine, Emergency Medicine, Nurse Practitioner, Pulmonary Sciences and Critical Care,
Fee : Starting From USD 1,345
Conference Summary
Hospitalist and Emergency Procedures Course is organized by Hospital Procedures Consultants (HPC) and will be held on Apr 25, 2021 at Millenium Knickerbocker Chicago Hotel, Chicago, Illinois, United States of America.

Accreditation:
Hospital Procedure Consultants is dedicated to providing you with quality, comprehensive, evidence-based procedural education. Our goal is to teach you new skills that will be valuable in your practice and to boost your confidence in those procedures you already perform. This live CME course provides up to 20.0 AMA PRA Category 1 creditsTM and 16 hours of Trauma CME credit. The course didactics are viewed through complimentary access to our Online CME course which provides 11.5 AMA PRA Category 1 creditsTM.

Description:
The One-Day Live CME Course is a one-day simulation-based training activity that is continually updated, comprehensive and includes 4 hours of hands-on ultrasound education. These live CME courses will be 100% hands-on procedural skills lab training. This course covers the 20 most essential procedures needed to work in the ER, ICU, and hospital wards, including the procedures needed for trauma management in the ER.

The One-Day Live Course is limited to 40 students (with students split into four groups of 10 learning in two conference rooms) to allow ample hands-on instruction and individualized education with the goal that every student develops the knowledge and skills necessary to begin performing these procedures at their respective institutions. The course is taught by six procedural expert instructors to improve the one-on-one hands-on experience for our students. The max student-to-faculty ratio is 6:1.

During the day, students will learn about ultrasound-guided peripheral IV placement, landmark-guided and ultrasound-guided central line placement, arterial line placement, and point-of-care ultrasound including the E-FAST exam, RUSH exam, limited echocardiography, vascular ultrasound, chest ultrasound, spine ultrasound, tube thoracostomy, pigtail catheter placement for pneumothorax evacuation, needle decompression, ultrasound-guided thoracentesis, lumbar puncture, ultrasound-guided paracentesis, basic airway management, endotracheal intubation, intermediate airway placement (LMA and King tube placement), stylet-guided intubations, video laryngoscopy, and basic suturing.

Additional details will be posted as soon as information is available.
Contact Us
Toll free Number
1(800) 826-2059
Email
support@eMedEvents.com
Hotels Near Venue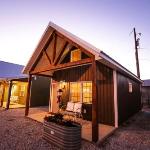 Price : USD 0.00 Per Night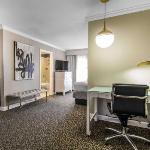 Price : USD 99.00 Per Night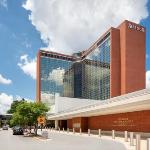 Price : USD 0.00 Per Night
Recommended
| CNE : 38 | Infectious Disease +1
| CNE : 20 | Infectious Disease +1
| CNE : 18 | Infectious Disease +1
Browse CME / CE Conferences by Specialty
View All