Emergency Nursing Pediatric Course: 5th Edition (Oct 27 - 28, 2021)
Start Date :
Oct 27, 2021
End Date :
Oct 28, 2021
Location : Green Bay, Wisconsin
Organized by : Hospital Sisters Health System (HSHS) St. Vincent Hospital
Specialties : Emergency Medicine, Pediatrics, Nursing
Fee : Starting From Free
Conference Summary
Emergency Nursing Pediatric Course: 5th Edition is organized by Hospital Sisters Health System (HSHS) St. Vincent Hospital and will be held from Oct 27 - 28, 2021 at HSHS St. Vincent Hospital, Green Bay, Wisconsin, United States of America.

Accreditation:
Course completion will award 19.08 contact hours.
Description:
ENA developed the Emergency Nursing Pediatric Course to establish a standardized body of pediatric emergency nursing knowledge and to improve the care of all pediatric patients. This fifth edition course combines interactive learning with scenario-based assessments to give nurses a comprehensive learning experience.

This course includes:
• A systematic approach to the initial assessment: Nurses learn A-I mnemonic. Nurses practice the systematic approach in real life situations with skilled instructors.
• Two-day intensive course with expert instructors: There is a faculty to learner ratio of approximately one faculty to four learners.
• Evidence-based content developed by pediatric emergency experts
• Verification and contact hours: RN candidates with successful completion will receive the ENA ENPC four-year provider verification card. All attendees will be awarded a contact hour certificate with appropriate contact hours.
Accurate assessment of a child with acute illness or injury requires special knowledge and skills. ENPC gives nurses the tools to provide expert care for patients from birth to adolescence.
• Pediatric assessment triangle
• Early intervention
• Family presence

NEW for 5th Edition:
• Interactive pre-course modules which must be completed prior to attending the class.
• Case-scenario based online modules, some with avatar driven simulation experiences.
• Patient experience videos.
• Electronic testing.
• Hands-on skill stations.

Additional details will be posted as soon as information is available.
Contact Us
Toll free Number
1(800) 826-2059
Email
support@eMedEvents.com
Hotels Near Venue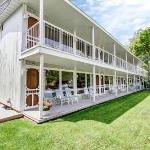 Price : USD 0.00 Per Night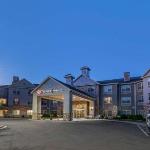 Price : USD 105.00 Per Night
Recommended
| CEs : 1 +1 | Psychotherapy
| Credits : 6 | Psychiatry
| CEs : 6 | Psychotherapy
Browse CME / CE Conferences by Specialty
View All