Dental Sleep Medicine Seminar (May 07 - 08, 2021)
Conference Summary
Dental Sleep Medicine Seminar is organized by Sleep Group Solutions (SGS). This onsite medical conference will be held from May 07 - 08, 2021 at Hilton Garden Inn Little Rock Downtown, Little Rock, Arkansas, United States of America.

Credits: 16 CEU

Description:
This is a MUST attend for any dental office that is looking to implement a Sleep Protocol, or learn how to increase existing Sleep revenues.

Sometimes it seems like the only thing more prevalent than sleep apnea is courses for dentists that want to incorporate dental sleep medicine into their practices. What should you do then? How can you ensure the course you register for will give you the information you need to get informed and get going? How about following in the footsteps of more than 11,000 of your colleagues that have learned to implement Dental Sleep Medicine at one of our previous seminars?

SGS is excited to announce our course offerings for you. During these events our world-class experienced Dental Sleep Medicine clinicians will guide you and your team through the following:
Day 1:
• Sleep 101 – sleep stages, disorders and the need for sleep apnea treatment
• Sleep apnea symptoms/clinical issues
• Improving Case Acceptance - Treating snoring and sleep apnea in a dental office.
• Prepare overnight home sleep study for select course attendees
• Hands on with Pharyngometer / Rhinometer for airway testing
• Working with Sleep Physicians and Building relationships with local MD's

Day 2:
• Download previous night's Home Sleep Tests study and review study data and sleep report with class
• Dental Sleep Medicine step-by-step protocol flow chart
• Oral Appliance Pro's & Con's: Dorsal, Herbst, EMA, TAP, Panthera, and SomnoMed
• Case presentations and How to Market a Sleep Practice
• Review of the latest codes, fees, procedures with medical billing and Medicare.

Additional details will be posted as soon as information is available.
Contact Us
Toll free Number
1(800) 826-2059
Email
support@eMedEvents.com
Hotels Near Venue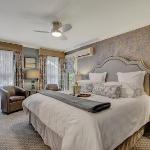 Price : USD 0.00 Per Night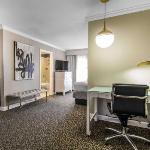 Price : USD 99.00 Per Night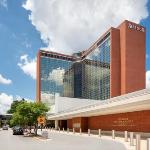 Price : USD 0.00 Per Night
Recommended
| CEs : 1 +1 | Psychotherapy
| Credits : 6 | Psychiatry
| CEs : 6 | Psychotherapy
Browse CME / CE Conferences by Specialty
View All