CME : 14 | Contact Hours : 14 | Credits : 14
Cardiology, Endocrinology, and Women's Health 2021
Mar 28 03:00 PM - Apr 04 07:00 AM, 2021 |
Fort Lauderdale
,
Florida
Organized by :
Continuing Education, Inc.
Cardiology, Endocrinology, and Women's Health is organized by Continuing Education, Inc. and will be held from Mar 28 - Apr 04, 2021 at Celebrity Edge, Fort Lauderdale, Florida, United States of America.
Target Audience:
Physicians, Physician Assistants, Nurses, Nurse Practitioners, Pharmacists
Accreditation:
• 14 AMA PRA Category 1 Credits™
• 14 ACPE Credits
• 14.0 Contact Hours
Program Purpose:
The purpose of these lectures is to provide an overview of the management of common endocrinology and women health problems utilizing new guidelines and medications to improve the care of patients seen in primary care settings. Areas covered include: thyroid disorders, and the effectiveness of dietary, surgical and medical therapy for obesity.
Comfortable use of the diagnostic tests and medications for metabolic bone problems is another goal. An approach to the integration of new diabetes medications into primary care practice and the American Diabetes Association guideline changes for 2020 will be discussed to improve understanding of their utility in various types of patients particularly those with complications from diabetes. Advances in the diagnosis and management of common pituitary and adrenal disorders have recently changed with new guidelines from the Endocrine Society. There are updated guidelines for PCOS which improve the therapy of the total condition.
Topics:
• Guidelines for the Management of Thyroid Disease in Women
○ Discuss management of hypothyroidism, hyperthyroidism and subclinical thyroid disease and thyroid disease in pregnancy
• How to Choose the Proper Medication for Your Female Patient with Type 2 Diabetes
○ Describe the use of oral agents in patients with Type 2 diabetes
• Using Insulin Effectively in the Treatment of Type 1 and Type 2 Diabetes
○ Describe the use of insulin in various forms of diabetes
• New Developments in the Medical and Surgical Management of Obesity
○ Explain the use of food plans, exercise, medications and surgery in the management of obesity
• New aspects of PCOS and new developments in management
○ Discuss the diagnosis and management of PCOS
• Common Adrenal and Pituitary Problems: How to Spot Them in your Practice
○ Discuss the most common adrenal and pituitary problems, diagnosis and therapy
• Metabolic bone disease:sorting out the causes to decide effective therapy
○ Describe the diagnosis management of osteoporosis and hyperparathyroidism.
Registration
Registration Type
Last Date
Price
Physicians, Attorneys, Psychologists, Pharmacists, and Dentists Fee
27 Mar,2021
USD

895.00

Physician Assistants Fee
27 Mar,2021
USD

695.00

Nurse Practitioners Fee
27 Mar,2021
USD

695.00

Nurses, Students and Others Fee
27 Mar,2021
USD

495.00
Plan Your Travel
Reviews Given by People
No Reviews available. Be the first to write a review.
Hotels Near Venue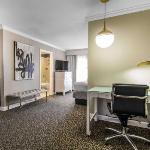 43.88 miles from venue
Price : USD 194.00 Per Night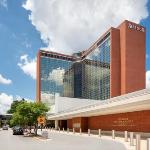 40 miles from venue
Price : USD 168.32 Per Night
Subscribe to our Newsletter
x
Subscribe to our newsletter and receive updates on medical conferences, board review courses and news