Anesthesia Camp, Grand Cayman 2021
Conference Summary
As the covid-19 pandemic continues to rage across the United States, they have concluded that it is impossible for them to undertake Anesthesia Camp, Grand Cayman in January 2021.
Anesthesia Camp, Grand Cayman is organized by destinationCME and will be held from Jan 27 - 30, 2021 at The Ritz-Carlton, Grand Cayman, Grand Cayman, Cayman Islands, United Kingdom.
Additional details will be posted as soon as information is available.
Contact Us
Toll free Number
1(800) 826-2059
Email
support@eMedEvents.com
Hotels Near Venue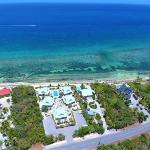 Price : USD 0.00 Per Night
Recommended
| CNE : 38 | Infectious Disease +1
| CNE : 20 | Infectious Disease +1
| CNE : 18 | Infectious Disease +1
Browse CME / CE Conferences by Specialty
View All