4th Course Anatomical and Surgical Dissection of the Hand
Conference Summary
4th Course Anatomical and Surgical Dissection of the Hand is organized by Studioprogress Snc. This onsite medical conference will be held from Jun 21 - 26, 2021 at MARC Institute, Milan, Lombardia, Italy.
Additional details will be posted as soon as information is available.
Venue
Venue Address
MARC Institute
at the Scientific and Technological Pole - MultiMedica Group Via Gaudenzio Fantoli, 16/15
Milan, Lombardia, Italy
Planning
Book Premium
HOTEL DEALS
At Nominal Fares
Find Low Cost
FLIGHTS
Here!
Discover Best
RIDES
Around Venue
Contact Us
Toll free Number
1(800) 826-2059
Email
support@eMedEvents.com
Hotels Near Venue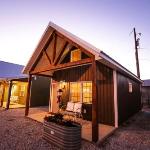 Price : USD 0.00 Per Night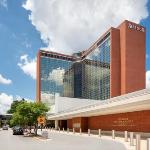 Price : USD 168.32 Per Night
Price : USD 56.00 Per Night
Browse CME / CE Conferences by Specialty
View All