RHEUMAPREG 2021: 11th International Conference on Reproduction, Pregnancy and Rheumatic Diseases
Conference Summary
RHEUMAPREG 2021: 11th International Conference on Reproduction, Pregnancy and Rheumatic Diseases are organized by AIM Group International - Milan Office. This onsite medical conference will be held from Aug 26 - 28, 2021 at Hotel Regina Palace, Stresa, Verbano-Cusio-Ossola, Italy.
Description:
Rheumatic diseases are not rare in the general population and they tend to affect women and men during their fertile age. Therefore, it is necessary to counsel young patients (both males and females) about their desire to have children. When a woman affected by a rheumatic disease wants a baby, it is necessary to assess and discuss the possible influence of pregnancy on her disease and the impact of her disease on the pregnancy outcome. In addition, information about the use of drugs in male and female patients wishing to conceive and during pregnancy is crucial for an adequate management. However, this information is usually scarce and not derived from clinical trials.
Other issues related to the reproductive journey have emerged as "unmet needs" for rheumatic patients. For instance, there is need for more discussion about contraceptive methods, medically assisted reproduction techniques, breastfeeding, long-term outcome of children, parenting with a chronic disease.
The International Conference will gather not only expert physicians and researchers but also midwives, nurses and other heath professionals from all over the world to discuss and share their data, their experience and to draft future collaborative studies. Although the increasing research efforts in the field, the highest level of evidence-based medicine cannot be applied in every area of the reproductive field. Therefore, it becomes crucial to foster a scientific community who is in charge of developing recommendations for patients' management based on both published evidence and expert opinion.
Topics:
• Hormones and the immune system
• Modulation of the immune system by pregnancy (immunology of pregnancy); immunology of pregnancy losses and of recurrent implantation failures
• Fertility in autoimmune diseases; assisted reproduction techniques; contraception
• Interaction between pregnancy and disease activity in autoimmune rheumatic diseases
• Drug management during pregnancy and lactation (pain medications; conventional and biologic immunosuppressive drugs; anticoagulant/antiaggregant drugs; prophylactic and adjunct treatment)
• Ultrasound monitoring during high-risk pregnancy (including anti Ro/SS-A antibodies carriers)
• The impact of autoantibodies on fetal health and biomarkers of adverse pregnancy outcome
• Delivery mode and obstetric outcome in rheumatic diseases; the post-partum period
• Counselling and practical advices before and during pregnancy and regarding parenthood
• Vaccinations in the pregnant patient and in the infant
• The health and neurodevelopmental conditions of offspring born to women with autoimmune rheumatic diseases
• Reproduction in male patients with rheumatic diseases
• Nutrition and microbiome in pregnant women with autoimmune diseases
• Pregnancy Registries; Consensus Guidelines between Rheumatology and Obstetrics Scientific Societies
• "Health professional" aspects of pregnancy in patients with autoimmune rheumatic diseases (dedicated to midwifes, nurses, lactation consultants, etc.)
Topic
✔Chronic Pain Management
  Chronic Pain Management
✔Pain Management
  Pain Management

Venue
Venue Address
Hotel Regina Palace
Corso Umberto I, 29
Stresa, Verbano-Cusio-Ossola, Italy
Planning
Book Premium
HOTEL DEALS
At Nominal Fares
Find Low Cost
FLIGHTS
Here!
Discover Best
RIDES
Around Venue
Contact Us
Toll free Number
1(800) 826-2059
Email
support@eMedEvents.com
Hotels Near Venue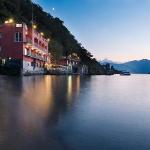 Price : USD 161.35 Per Night
Recommended
Jun 19, 2021 | Pediatric Radiology
Jul 01, 2022 | CME : 5 | Cardiology
Browse CME / CE Conferences by Specialty
View All