UCSF CME: Pediatric and Adult Spine Course
Organized by :
The University of California, San Francisco (UCSF) Office of Continuing Medical Education
UCSF CME: Pediatric and Adult Spine Course is organized by The University of California, San Francisco (UCSF) Office of Continuing Medical Education. This Onsite medical conference will be held from Sep 16 - 19, 2020 at The Royal Hawaiian, a Luxury Collection Resort, Waikiki, Honolulu, Hawaii, United States of America.
Accreditation:
UCSF assigns this live CME activity for a maximum of 19.00 AMA PRA Category 1 CreditsTM. Physicians can acquire credit commensurate based on the extent of their participation throughout the session.
Overview:
The UCSF Pediatric and Adult Spine Surgery Course is a three-and-a-half-day event highlighting pioneering trends in pediatric and adult spinal surgery. This program is intended to be interactive with instructive lectures given by leaders in the spine community as well as a hands-on skills lab. Participants will study and practice surgical principles and procedures in the treatment of complex spinal disorders. Expert lecturers will report state-of-the-art treatment methods for a variety of Pediatric and Adult Spinal Disorders. Interactive case presentations will present an opportunity for the attendees to incorporate the knowledge to improve decision making for complex spine pathology.
Who should attend?
This medical conference is intended primarily for the Residents, fellows, and surgeons wanting to broaden their hands-on experience will have the opportunity to improve skills in evaluating, case planning, and performing systems to address various pediatric and adult spine pathologies.
What would be the objectives of the UCSF Pediatric and Adult Spine Surgery conference?
Conference Objectives:
At the conclusion of the session, an attendee should improve skills and strategies to:
• Describe and employ prevailing and the best available indications to assess sagittal alignment in the adult and pediatric deformity patient;
• Assess and treat pain related to spinal disorders in a cost-effective and credible manner based on recently published guidelines;
• Estimate and treat lumbar degenerative disease and deformity in a cost-effective manner based on an evidence-based approach and avoid case-to-morbidity risk;
• Avoid perioperative developments by recognizing risk factors that may influence a patient to perioperative morbidity;
• Discover the modifiable risk factors and approaches for effective optimization;
• Diagnose spinal instability associated with spinal tumors and formulate surgical treatment plans to address neurological deficits, pain, and instability in spine oncology patients based on published guidelines;
• Associate radiographic findings to surgical anatomy as they pertain to the approach and techniques for minimizing complications;
• Clearly optimize treatment planning for adult and pediatric patients.
Plan Your Travel
Reviews Given by People
No Reviews available. Be the first to write a review.
Hotels Near Venue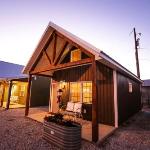 48.85 miles from venue
,
Free Wifi
Price : USD 0.00 Per Night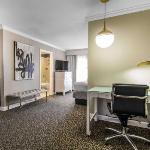 43.88 miles from venue
Price : USD 194.00 Per Night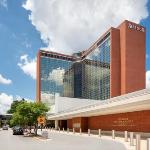 40 miles from venue
Price : USD 168.32 Per Night
Subscribe to our Newsletter
x
Subscribe to our newsletter and receive updates on medical conferences, board review courses and news