Home
>
Conferences
> Treating Infants and Families In the NICU and Beyond (Oct 24 - 25, 2020)
Contact Hours : 15 | CEUs : 1.5 | Hours : 15
Treating Infants and Families In the NICU and Beyond (Oct 24 - 25, 2020)
Oct 24 12:00 AM - Oct 25 12:00 AM, 2020 |
Richland
,
Washington
Organized by :
Education Resources, Inc. (ERI)
Treating Infants and Families In the NICU and Beyond is organized by Education Resources, Inc. (ERI) and will be held from Oct 24 - 25, 2020 at Kadlec Regional Medical Center, Richland, Washington, United States of America.
Target Audience:
This course is designed for therapists and developmental specialists working with the
infant and family in the NICU, PICU, EI and home, up to their first year after discharge.
Accreditation:
• This course meets the criteria for 15 contact hours (1.5 CEUs).
• Approved provider of continuing education by the American Occupational Therapy Association #3043, for 15 contact hours - Intermediate Level Occupational Therapy Process: assessment, intervention.
• The assignment of AOTA CEUs does not imply endorsement of specific course content, products or clinical procedures by AOTA.
• NBCOT professional development provider-15 PDUs
• This course is offered for up to 1.5 ASHA CEUs (Intermediate level, Professional area).
• This course meets the criteria for 15 hours that can be applied toward the NTNCB Neonatal Therapy Certification

Description:
This comprehensive course prepares practitioners to assess a child's needs while determining which services and interventions they will need while in the NICU as well as upon discharge. Participants will learn to work with the family to provide a seamless experience. Management of the post NICU medically fragile infant will be stressed.
This engaging course is designed to provide participants with tools and strategies to prepare the NICU patient and family for discharge and transition home. Class participants will learn to evaluate, identify, and optimize services and care for NICU graduates as well as to enhance home based and/or outpatient clinical setting skills. Evidence based medical, developmental and outcome data will be discussed to inform treatment, best practices, and management of the medically fragile NICU child.
Objectives:
Upon completion of course, the participant will be able to:
• Provide evidence based thoughts and comments for recommendations of follow up care of an infant and family/caregiver after discharge from the NICU.
• Provide rationale for selection of a therapeutic intervention plan of care with a post NICU infant and their family/caregiver.
• Determine positioning needs within a therapeutic intervention plan with the post NICU infant and their family/caregiver.
• Determine the need for developmental follow up, family intervention, and a positioning and handling programming for NICU graduates.
Additional details will be posted as soon as information is available.
Registration
Registration Type
Last Date
Price
Course Fee
23 Oct,2020
USD

435.00
Plan Your Travel
Reviews Given by People
No Reviews available. Be the first to write a review.
Hotels Near Venue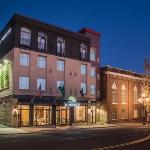 78.17 miles from venue
Price : USD 0.00 Per Night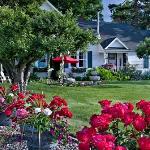 31.58 miles from venue
,
Free Wifi
Price : USD 169.00 Per Night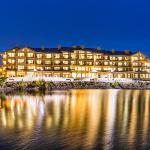 1.57 miles from venue
Price : USD 159.00 Per Night
Subscribe to our Newsletter
x
Subscribe to our newsletter and receive updates on medical conferences, board review courses and news