CANCELLED - Treasures of Southern Spain & Portugal on Windstar: Exploring Medicine, Dentistry & the Spanish Healthcare Model
Specialties : Radiology, Cardiology, Orthopedics, Otolaryngology, Other Specialties, Psychiatry, Urology, Pediatrics, Surgery, Dermatology, Endodontics, Practice Management, Sleep Medicine, Dentistry, Endocrinology, Dental Public Health, Oral and Maxillofacial Pathology, Oral and Maxillofacial Surgery, Prosthodontics, Public Health, Orthodontics, Nursing, Plastic and Reconstructive Surgery, Dermatologic Surgery, Family Practice, Forensic Psychiatry, Internal Medicine, Orthopedic Surgery, Wellness, General practice, Dental Assistant, Dental Hygienist, Physician Well-Being
In-Person Event ( USD 650 )
Conference Summary
This Conference has been CANCELLED.
Treasures of Southern Spain & Portugal on Windstar: Exploring Medicine, Dentistry & the Spanish Healthcare Model
Lisbon to Barcelona on Windstar Star Legend
Sep 29 - Oct 7, 2020
Description:
Join PES on an 8-night cruise to discover cathedrals and castles that retrace history, indulge in mouthwatering tapas and local wine, and embrace the region's art, culture, and passionate Flamenco aboard the newly renovated Star Legend!
Exploring Medicine, Dentistry & the Spanish Healthcare Model
CME/CE Lecture Seminars for Medical, Dental, Nursing, and Allied Healthcare Professionals
This Seminar is planned for 12 Continuing Education Credit Hours
CME/CE credits, Certificates of Completion and possible tax deductible guidelines will be provided for registered Professional Seminar attendees Certificates of Attendance will be provided for ALL registered seminar participants.
Seminar Overview/Statement of Purpose:
Healthcare practitioners are currently faced with the challenges of both treating and preventing the increasing incidence of chronic illness with a focus on obesity-related diabetes and cardiovascular disease. Educating populations on the impact of diet and lifestyle on chronic disease and overall health has become a key area in addressing these global public health concerns.
The Mediterranean is known for the general good health of its population, in part due to embracing traditional healthy lifestyles and cuisine that provides health benefits derived from following a Mediterranean diet model. However, like many developed countries, they are challenged with implementing new healthcare reforms within the context of increasing budgetary restrictions and the healthcare demands of a growing aging population if they wish to maintain current healthcare standards.
Now, more than ever, it is important for healthcare professionals to collaborate with colleagues and global counterparts to gain cross-cultural perspectives and updates in the treatment and prevention of disease. By design, this program offers opportunities for professionals to compare and contrast current best practices to provide quality patient care and outcomes in their own professional setting.
Planned In Country Healthcare Topics Include:
• Healthcare Systems Overview
• Dental Healthcare Updates: Delivery & Treatment
• Evaluating the Impact of Diet and Lifestyle on Disease
• Top Medical Issues: Confronting Healthcare Needs
• Medical/Dental Focus on Preventative Care
• Updates in Travel Medicine & Medicine at Sea
Cruise Itinerary Highlights:
• See the spectacular coastal rock formations near Portimão, or travel to the ancient city and castle of Silves, once the Arab capital of the Algarve
• One of Europe's oldest settlements, Cádiz features medieval streets and whitewashed plazas; visit nearby Seville for its well-preserved Old Town
• Explore Picasso's hometown of Málaga and its ancient Moorish fortress, or opt for wine tasting in the whitewashed hilltop village of Mijas
• British Gibraltar features views of Africa, military history, and wild apes
• Taste authentic tapas in Almería, or travel to Granada for its 14th- century Moorish palace, Alhambra—a UNESCO World Heritage Site
• Visit Palma de Mallorca, an island city known for its gothic cathedral, Mediterranean beaches, and nearby beautiful 14th-century villages
Your Windstar Voyage Includes:
• Open-seating dining featuring fresh locally sourced ingredients, specialty dining under the stars, and 24-hour room service, plus 2 brand new specialty restaurants including Spanish tapas and an alfresco grill
• All non-alcoholic beverages, including soft drinks, juices, specialty coffee, tea, bottled water, and other specialty non-alcoholic drinks
• Optional "All-In Package" for all-inclusive gratuities, laundry service, Wi-Fi & beverages including wine, beer, premium spirits, mini-bar items
• Newly redesigned leisure areas with a relaxed and casual ambiance, full-service spa, fitness center, library, outside Star Bar, hot tub, and infinity pool, plus onboard entertainment including local performances
• $200 shipboard credit per person when you book before March 30, 2020
Get to Know PES!
Since 1980, Professional Education Society (PES) has provided accredited CME/CE cruise and travel seminars for Medical, Dental, Nursing, and Allied Healthcare Professionals, welcoming friends and family as traveling companions. Our exclusive, customized cruises and worldwide destinations provide a unique insight into healthcare innovations, challenges, and cross-cultural perspectives.
Why Travel with PES?
• Experience planning healthcare programs since 1980
• 12–20 Continuing Education credits offered on each trip
• Personalized service from your first contact through to on-site travel experience
• Travel with colleagues and like-minded individuals
• Access to in-country medical and healthcare facilities
• CME/CE Lecture Seminars by PES Distinguished Speakers and local experts
• Volunteer speaking opportunities
• Possible tax-deductible benefits
• New exciting destinations offered every year
• Family and friends are always welcome!
Call or email PES today to book your stateroom on this all-suite yacht sailing while earning CME/CE credits!
877-737-7005 | info@PEStravel.com | www.PEStravel.com
Contact Us
Toll free Number
1(800) 826-2059
Email
support@eMedEvents.com
Hotels Near Venue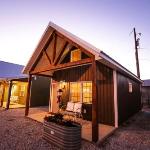 Price : USD 0.00 Per Night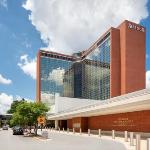 Price : USD 0.00 Per Night
Browse CME / CE Conferences by Specialty
View All