The Smylist Workshop: Digitally Designed Smiles
Organized by :
Global Scientific Events (GSE) Academy
The Smylist Workshop: Digitally Designed Smiles is organized by Global Scientific Events (GSE) Academy and will be held from Jun 26 - 27, 2020 at Hotel SB BCN Events, Barcelona, Catalonia, Spain. This Conference has been approved for a maximum of 14 CME Credits.
What Will Change in Your Dental Practice !!!
• Learn the most revolutionary, but most logical and rational concepts in dentistry.
• Start doing full-mouth rehabilitations in 4 to 5 visits.
• Virtual smile designs will be done in minutes.
• No breakage, chipping, fracturing of veneers, onlays and crowns.
• Objectively make ideal smiles for patients using the Smylist Aesthetic Software.
• Generate virtual smiles in a matter of minutes to motivate patients.
• Explore the fascinating concepts of Smylist which irrevocably links the mandible with multiple medical issues.
• Make patients look up to 10 years younger with the Gnatho Aging Therapy.
• Create the most aesthetic, objective and logically ideal smile for all your patients
Learning Objectives:
• Overview of basic modeling techniques. Upgrade the skills of composite modeling How to make restoration naturally.
• Overview of basic and modern adhesive techniques.
• Tips and step by step protocols of rubber-dam using. How to make isolation easier.
• The presentation of special modeling techniques. How to make the natural morphology of occlusal surface.

Additional details will be posted as soon as information is available.
Plan Your Travel
Reviews Given by People
No Reviews available. Be the first to write a review.
Hotels Near Venue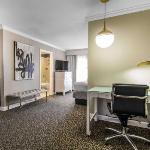 43.88 miles from venue
Price : USD 194.00 Per Night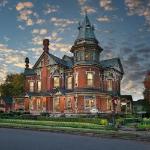 40.72 miles from venue
Price : USD 149.00 Per Night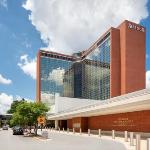 40 miles from venue
Price : USD 168.32 Per Night
Close
Workshop Details
| Title | Start Time | End Time | Workshop Fee |
| --- | --- | --- | --- |
| THE SMYLIST WORKSHOP :Digitally Designed Smiles | 26 Jun 2020 09:00 AM | 27 Jun 2020 04:00 PM | USD 1100.00 |
Subscribe to our Newsletter
x
Subscribe to our newsletter and receive updates on medical conferences, board review courses and news