Home
>
Conferences
> The European Congress on Controversies in Lymphoma (Lymphoma2020)
The European Congress on Controversies in Lymphoma (Lymphoma2020)
It is my great pleasure to invite you to The European Congress on Controversies in Lymphoma (Lymphoma2020), taking place on 23-24 April 2020 in Vienna, Austria.
Target Audience:
Lymphoma2020 is delighted to welcome experts from healthcare, academia and industry working in the field of Lymphoma treatment:
• Healthcare Clinicians
• Hematologists
• Hematologic Oncologists
• Medical, Radiation and Surgical Oncologists
• Physicians
• Oncology Nurses
• Nurse Practitioners
• Occupational Therapists
• Pharmacists
• Industry Professionals
• All involved in the treatment of Lymphoma

Description:
The past few years have witnessed significant improvements in our understanding of lymphoproliferative malignancies and in our capabilities to treat patients diagnosed with these diseases. The introduction of new agents, including small molecules, non-conjugated and conjugated antibodies, and immunomodulation technologies (particularly chimeric antigen receptor T cells) has considerably changed the landscape of lymphoproliferative malignancies, with most patients achieving at least a durable response and even cure.
The scientific program of the upcoming congress covers topics from all fields of clinical and laboratory aspects of chronic lymphocytic leukemia and lymphoma. World leaders in these fields will take part in this meeting and address new diagnostic technologies, current and future therapies. A special session will also be provided by leading experts in CAR T cells.
I am confident that you will find the scientific program highly informative and enjoyable. The meeting will also provide a unique opportunity to meet colleagues from all over Europe, and serve as a platform for future collaborations.
I look forward to welcoming you to Lymphoma2020 in the majestic, historical and multicultural city of Vienna.

Additional details will be posted as soon as information is available.
Hematology Blood and Marrow Transplant
Registration Desk
Contact No. :
+1-857-400-0035,
+44-203-051-4032
Email:

info@bioevents-congress.com

Abstraction date:

February 24, 2020
Plan Your Travel
Reviews Given by People
No Reviews available. Be the first to write a review.
Hotels Near Venue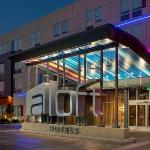 44.74 miles from venue
,
Free Wifi
Price : USD 0.00 Per Night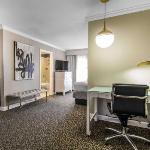 43.88 miles from venue
,
Free Wifi
Price : USD 194.00 Per Night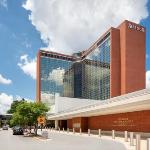 40 miles from venue
,
Free Wifi
Price : USD 168.32 Per Night
Subscribe to our Newsletter
x
Subscribe to our newsletter and receive updates on medical conferences, board review courses and news