Home
>
Conferences
> The European Conference on Controversies in Huntington's Disease (ECCH2020)
The European Conference on Controversies in Huntington's Disease (ECCH2020)
It is our pleasure to invite you to The European Conference on Controversies in Huntington's Disease (ECCH2020), taking place 13-14 February 2020 in Vienna, Austria.
Target Audience:
• Neurologists
• Psychiatrists
• Physiotherapists
• Psychologists
• Geneticists
• General Practioners

Description:
The conference aims to increase the awareness and interest around main aspects and address controversial questions about Huntington's Disease, a genetic disabling disorder. One of the largest databases in the world is dedicated to the disease, so the knowledge about clinical phenotypes is going into progressive increase, thanks to a huge number of clinicians and researchers around the world. Nowadays, novel disease-modifying treatments are under human experimentation, and they could represent the possible starting of a new era in HD management.
There are many issues that need to be resolved to improve the outcome of the disease; the clinical onset and the possible interventions in the preclinical stage of the disease, the clinical symptoms of preclinical stage, the real efficacy of drugs as a result of present and past trials, the rehabilitative approach, the clinical expression and treatment of pain.
Talks will be dedicated to controversial issues as regards to the pre-symptomatic phase, reliable biomarkers and the utility or not of predictive test in view of the new pharmacologic opportunities (Bernhard Landwehrmeyer, Caterina Mariotti), pre-symptomatic features of HD (Andrea Horta Barba, Marianna Delussi), results of main pharmacological trials (Giuseppe De Michele, Elena Salvatore), new strategies in rehabilitative approach and neuromodulation (Angela Nuzzi), pain (Marina de Tommaso, Wilco Achterberg, Lydia Giménez Lyort).
We look forward to welcoming speakers and participants to the conference and to the historic and beautiful city of Vienna.

Additional details will be posted as soon as information is available.
Biochemistry and Molecular Genetics
Registration Desk
Contact No. :
+1-857-400-0035
+44-203-051-4032


Email:

info@bioevents-congress.com
ilana@bioevents-congress.com


Abstraction date:

January 03, 2020
Plan Your Travel
Reviews Given by People
No Reviews available. Be the first to write a review.
Hotels Near Venue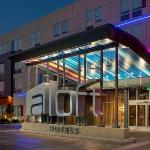 44.74 miles from venue
,
Free Wifi
Price : USD 0.00 Per Night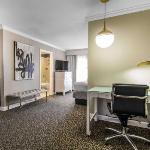 43.88 miles from venue
,
Free Wifi
Price : USD 194.00 Per Night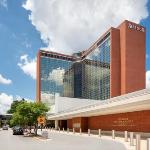 40 miles from venue
,
Free Wifi
Price : USD 168.32 Per Night
Subscribe to our Newsletter
x
Subscribe to our newsletter and receive updates on medical conferences, board review courses and news