The Dialogue on Healthcare-2020
Organized by :
MediSER Events
The Dialogue on Healthcare-2020 is organized by MediSER Events and will be held on Feb 02, 2020 at Jalandhar, Punjab, India.
Key Attendees:
• CEO's, CIOs & other decision Makers from Top 150+ Hospitals
• State Health & Family Welfare Departments
• State National Health Missions
• Medical Colleges and Universities
• Healthcare IT Solution Providers
• Diagnostic Centers & Blood Banks
• Healthcare Start-Ups and Venture Capitalists
• Medical Equipment Companies
• Pharma Companies & many more…
Description:
In 2019, MediSER Events LLC is excited to launch the Dialogue on Healthcare -2020 which can also be rightly called the Catalysts' Forum. The event has come off the heels of our past events
in the USA. The Forum is a one-of-a-kind ecosystem event for the healthcare industry where one can meet senior professionals to solve the most pressing issues and actualize the promising opportunities to improve healthcare
Additional details will be posted as soon as information is available.
Speaking
Attending
Tracking
Conference Fee Details
| | | |
| --- | --- | --- |
| Conference Fee | : | NA |
| Early Fee | : | NA |
| Early Fee Last date | : | NA |
Plan Your Travel
Reviews Given by People
No Reviews available. Be the first to write a review.
Hotels Near Venue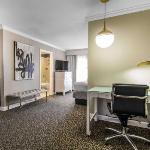 43.88 miles from venue
Price : USD 194.00 Per Night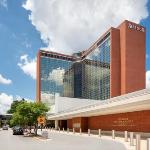 40 miles from venue
Price : USD 168.32 Per Night
Subscribe to our Newsletter
x
Subscribe to our newsletter and receive updates on medical conferences, board review courses and news