This conference has been POSTPONED.
The revised dates will be updated soon after they are confirmed.
The Assessment and Treatment of Adults with Neurological Conditions - The Bobath Concept. is organized by International Bobath Instructors Training Association (IBITA) and will be held from Apr 20 - 24, 2020 at Ekenas, Uusimaa, Finland.
Target Audience:
• Physiotherapists and Occupational Therapists may attend the basic course.
• Medical doctors, speech therapists and registered nurses may be allowed to participate fully, at the discretion of the individual course leader.
Description:
• The basic course is to be given in a minimum of 110 hours of teaching (one hour = 60 minutes) delivered with an average of 7.5 hours teaching per day. The minimum teaching hours per day must comply with any existing national health care system regulations of the country in which the course takes place.
• The Instructor/participant ratio should be an optimum of 1:10 and a maximum of 1:12.
• The number of participants to be allowed in any basic course will be as follows:
○ Per qualified Instructor – optimum of 10 participants, maximum of 12 participants.
○ Per 1st level assistant – maximum of 4 additional participants.
○ Per Instructor-candidate – maximum of 8 additional participants.
○ The total number of participants is never to exceed 24, in any one basic course.
○ Exemption: A maximum of one additional course participant per instructor for a maximum of 5 days will be allowed on a Basic course when the participant has failed to fulfil the attendance rule or clinical competencies on a previous Basic course.
• The maximum ratio of students to patients will be 2:1 for assessment and treatment.
Objectives:
At the conclusion of the course the course participant will be able to:
• Understand the history and ongoing development of the Bobath concept.
• Be able to integrate the principles of the International Classification of Functioning, Disability and Health (ICF) in their evaluation and treatment of adults with neurological conditions.
• Analyse and facilitate efficient postural and movement control in preparation for and during functional activity.
• Understand the functional consequences of lesions of the central nervous system
• Observe and analyse dysynergic and/or inefficient movement and function, and influence
this through intervention.
• Utilise the principles of motor control, motor learning, neural plasticity and muscle plasticity in their approach to treatment.
• Understand the relationship between assessment and treatment, and implement the ongoing process of clinical reasoning.
• Adapt and apply appropriate theoretical principles of treatment to the individual patient/client within his environment.
• Develop effective handling skills and incorporate them with appropriate environmental and other influences in order to regain function.
• Appreciate the importance of appropriate outcome measures to support evidence-based practice.
• Continue learning through critical reading, self-evaluation and sharing with others.
Additional details will be posted as soon as they are available.
Conference Fee Details
| | | |
| --- | --- | --- |
| Conference Fee | : | NA |
| Early Fee | : | NA |
| Early Fee Last date | : | NA |
Plan Your Travel
Reviews Given by People
No Reviews available. Be the first to write a review.
Hotels Near Venue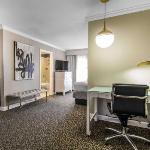 43.88 miles from venue
Price : USD 194.00 Per Night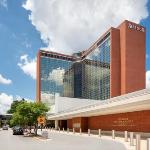 40 miles from venue
Price : USD 168.32 Per Night
Subscribe to our Newsletter
x
Subscribe to our newsletter and receive updates on medical conferences, board review courses and news