Home
>
Conferences
> Surgical Pathology Update: Diagnostic Pearls for Practicing Pathologists in Genitourinary, Placental and Breast Pathology
Surgical Pathology Update: Diagnostic Pearls for Practicing Pathologists in Genitourinary, Placental and Breast Pathology
Surgical Pathology Update: Diagnostic Pearls for Practicing Pathologists in Genitourinary, Placental and Breast Pathology is organized by Scientific Symposiums International and will be held from Mar 02 - 05, 2020 at Hyatt Regency Maui Resort And Spa, Maui, Hawaii, United States of America. This Conference has been approved for a maximum of 20 CME hours.
Lecture Titles:
• Paraneoplastic Disorders of the Skin
• High-Risk Lesions of the Breast
• Pulmonary Infections: AParrern-Based Diagnostic Approach
• Challenging Spindle Cell Lesions on Core Biopsy
• Mesenchymal Neoplasms of the Mediastinum
• Flat Urothelial Lesions with Atypia: They're Difficult for Everyone
• Placental Gross and Microscopic Anatomy Boot Camp
• Intrductal Carcinoma of the Prostate: A Deep Dive
• The Ischemic Placental, Clinical Presentation and Pathology of Fetal and Maternal Malperfusion
• Breast HER2 Testing, Reporting and Treatment Implications
• Adnexal Skin Tumors: Commonest Examples
• Must Not Miss Placental Diagnoses with Recurrent Potential in Future Pregnancy
• Mimics of Urothelial Neoplasia
• Placental Pathology of Fetal/Neonatal Infection
• Immunohistochemical Pitfalls in Genitourinary Pathology
• Papillary Lesions of the Breast
• Gestational Trophoblastic Disease
• interstitial Lung Disease: A Diagnostic Overview
• Renal Neoplasms with Clear Cytoplasm: More Than Just Clear Cell RCC
• Molecular Testing in Breast Cancer: The Pathologist's Role
Additional details will be posted as soon as they are available.
Registration Desk
| | |
| --- | --- |
| Contact No. : | (925) 376-0217 |
| Email: | info@scientificsymposiums.com |
Plan Your Travel
Reviews Given by People
No Reviews available. Be the first to write a review.
Hotels Near Venue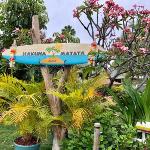 3.32 miles from venue
,
Free Wifi
Price : USD 126.00 Per Night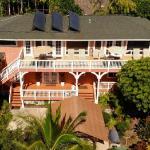 1.26 miles from venue
,
Free Wifi
Price : USD 134.10 Per Night
Subscribe to our Newsletter
x
Subscribe to our newsletter and receive updates on medical conferences, board review courses and news