Stabilizing the Core & the SI Joint with Muscle Energy Techniques (Apr 15, 2020)
Apr 15, 2020 12:00 AM-12:00 AM |
Bloomington
,
Illinois
Organized by :
PESI HealthCare
This Conference has been cancelled.
Stabilizing the Core & the SI Joint with Muscle Energy Techniques is organized by PESI HealthCare and will be held on Apr 15, 2020 at DoubleTree by Hilton Hotel Bloomington, Bloomington, Illinois, United States of America. This course has been approved for a maximum of 6.0 contact hours or .6 CEUs.
Target Audience:
• Physical Therapists
• Physical Therapist Assistants
• Massage Therapists
• Occupational Therapists
• Occupational Therapy Assistants
• Athletic Trainers
• Exercise Physiologists
• Personal Trainers
Course Description:
Your work with lower back pain can give clients their lives back, allowing them to once again enjoy the activities that debilitating pain had taken from them.
But core misalignment and sacroiliac joint dysfunction (SIJD), the source of pain for one out of three clients with back pain, can mimic numerous dysfunctions that frustrate your ability to identify the root of your clients' problem. Ultimately, you can find yourself going down the wrong treatment path, leaving you feeling defeated and worried that your client will face surgery that could be avoided.
This seminar will give you the skills and tools you need to properly stabilize the SIJD and core. Feel your confidence grow and your skills sharpen as you learn special assessment tests and measures, so you can address the pain faster; and evidence-based osteopathic-derived muscle energy techniques and neuromuscular therapy to restore function quicker.
Sign up today and experience the satisfaction of greater therapeutic success for your patients.
Objectives:
• Review the anatomy and the dynamic nature of the pelvic girdle and SI joint.
• Identify the principles of muscle energy techniques for lower back and SI joint.
• Pinpoint the causes of sacroiliac pain and dysfunction with proper assessments for the SI joint and core stabilizing tissue.
• Evaluate SI joint upslips and corrections.
• Create a rehab plan using techniques for restoring SI joint, sacral, and core function and mobility.
• Apply strategies for resolving functional scoliosis and sciatica.
Plan Your Travel
Reviews Given by People
No Reviews available. Be the first to write a review.
Hotels Near Venue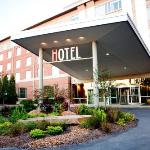 46 miles from venue
Price : USD 159.00 Per Night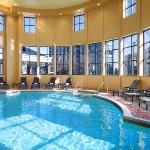 3.46 miles from venue
,
Free Wifi
Price : USD 107.00 Per Night
Subscribe to our Newsletter
x
Subscribe to our newsletter and receive updates on medical conferences, board review courses and news