PMDD & Me - The Professionals Day
Apr 24, 2020 |
Winchester
,
England
This conference has been CANCELLED.
PMDD & Me - The Professionals Day is organized by Premenstrual Dysphoric Disorder (PMDD) Me and will be held on Apr 24, 2020 at University of Winchester, Winchester, England, United Kingdom.
Description:
In a landmark decision in May 2019, the World Health Organization (WHO) added PMDD to the International Statistical Classification of Diseases and Related Health Problems, Eleventh Revision (ICD-11). PMDD now has its own ICD code (GA34.41), validating PMDD as a legitimate medical diagnosis worldwide and acknowledging our growing scientific and medical understanding of this little known but debilitating condition. Although its primary location in the ICD‐11 is in the chapter on diseases of the genitourinary system, PMDD is cross‐listed in the subgrouping of depressive disorders due to the prominence of mood symptomatology.
This CPD accredited event is an opportunity for professionals involved in the care of those affected by PMDD to come together to share evidence-based experiences and expertise in this diverse field of women's healthcare and to become skilled in the appropriate management of this complex, multifaceted condition.
PMDD & Me Community Interest Company are proud to present an accredited conference for individuals providing care and support for those affected by Premenstrual Dysphoric Disorder (PMDD). Whether you are a health professional, educator, psychologist or women's health advocate, there is something for you.
In May 2019 The WHO formally recognised PMDD as a gynaecological and mental health disorder in its own right within the ICD-II, and all of our evidence-based presentations throughout the day are designed to develop your knowledge, awareness, and understanding of this debilitating disorder.
Sponsored by The International Association for Premenstrual Disorders (IAPMD), Vicious Cycle, See Her Thrive and Me V PMDD, we welcome leading researchers from across the world alongside an insight to how PMDD affects the sufferer including the lived impact of chemical and surgical menopause, and how to implement the treatment guidelines in your own practice.
This conference is specifically designed for professional colleagues to attend for networking, sharing ideas, engage in debate and learn about the evidence-base for diagnosis and management of these debilitating conditions.
Our keynote speakers are:
• Dr. Tory Eisenlohr-Moul Ph.D. leading PMDD researcher, and Clinical Advisory Board Chair for The International Association for Premenstrual Disorders
• Professor Torbjörn Bäckström internationally renowned PMDD expert
• Dr Hannah Short Menopause and PMDD specialist
• Diane Danzebrink Psychotherapist
• Clare Knox Business Psychologist.
This is a unique opportunity for you to engage with the latest evidence-based practice and research, delivered in a holistic, practical, and peer-reviewed format that will have a direct and immediate impact on patient care.
Health Care Policy and Research
Obstetrics and Gynecology
Registration Desk
| | |
| --- | --- |
| Contact No. : | 07712 340 269 |
| Email: | info@pmddandme.co.uk |
Plan Your Travel
Reviews Given by People
No Reviews available. Be the first to write a review.
Hotels Near Venue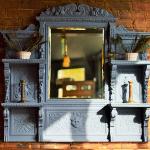 0.9 miles from venue
,
Free Wifi
Price : USD 91.62 Per Night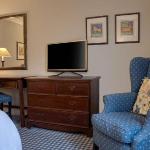 0.61 miles from venue
,
Free Wifi
Price : USD 85.15 Per Night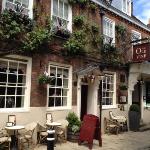 0.49 miles from venue
,
Free Wifi
Price : USD 194.03 Per Night
Close
Session Details
| Session Topic | Start Time | End Time | Location | Speakers |
| --- | --- | --- | --- | --- |
| Aetiology and Presentation of PMDD | 24 Apr 09:00 AM | 24 Apr 12:00 AM | | |
| The Mechanisms of PMDD and the Role of Progresterone | 24 Apr 11:20 AM | 24 Apr 12:10 PM | | |
| The Role of Peer Support | 24 Apr 12:10 PM | 24 Apr 12:40 PM | | |
| The Psychological Impact of Menopause in a PMDD Patient | 24 Apr 01:45 PM | 24 Apr 02:20 PM | | |
| The Correct Management of Surgical and Chemical Menopause in a PMDD Patient | 24 Apr 02:20 PM | 24 Apr 03:15 PM | | |
| The Role of Employers Supporting a Patient with PMDD | 24 Apr 03:45 PM | 24 Apr 04:30 PM | | |
| My Identity as a Woman with PMDD - TEDx Royal Holloway | 24 Apr 04:30 PM | 24 Apr 05:00 PM | | |
| Increasing understanding and prompt diagnosis of PMDD | 24 Apr 10:15 PM | 24 Apr 10:50 AM | | |
Subscribe to our Newsletter
x
Subscribe to our newsletter and receive updates on medical conferences, board review courses and news