Pediatric Dentistry Course 2020
Jun 05 12:00 AM - Jun 12 12:00 AM, 2020 |
Seattle
,
Washington
Organized by :
Continuing Education, Inc.
Pediatric Dentistry Course is organized by Continuing Education, Inc. and will be held from Jun 05 - 12, 2020 at Celebrity Solstice, Seattle, Washington, United States of America.
The target audience for this medical event is Dentists, Pediatric Dentists, Auxiliary Staff. This CME Conference has been approved for a maximum of 14 CE Credits.

Description:
This program will span a variety of topics, ranging from pediatric preventive and interceptive orthodontics (Bite #1), to issues with parental demands based on their internet "education" (Byte #2) to nutritional guidance for a healthier life (Bite #3). The final section will include a session about no bites, namely managing the behavior in the pediatric dental setting. The specifics on the courses are:

Pediatric Preventive and Interceptive Orthodontics:
This course will include a discussion of space maintenance, oral habits and simple corrections of crossbites and other developmental issues. It is not intended as a comprehensive orthodontic program, but will emphasize pediatric procedures.

I was on the Internet Last Night
With this particular issue becoming greater all the time, the focus here will be on how it has arisen, grown and become, at times, a headache for practitioners. Specific strategies for dealing with various issues will be included.

Food as Your Farm-acy
Daily food choices create the foundation for your overall health and ultimately the health of your practice. We will cover eating plans, food strategies, hidden influences, sugar awareness and current topics. We will look at the food we can eat (or not) and identify action steps, both large and small, that add up a lifetime of well-being.

Additional details will be posted as soon as they are available.
Plan Your Travel
Reviews Given by People
No Reviews available. Be the first to write a review.
Hotels Near Venue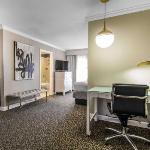 43.88 miles from venue
Price : USD 194.00 Per Night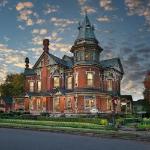 40.72 miles from venue
Price : USD 149.00 Per Night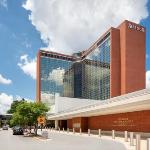 40 miles from venue
Price : USD 168.32 Per Night
Subscribe to our Newsletter
x
Subscribe to our newsletter and receive updates on medical conferences, board review courses and news