Home
>
Conferences
> Oral and Head & Neck Pathology and Related Topics in Liability Trends and Risk Management
CME : 14 | Contact Hours : 14 | MOC : 14 | Credits : 14
Oral and Head & Neck Pathology and Related Topics in Liability Trends and Risk Management
Oct 03 05:00 PM - Oct 12 06:00 AM, 2020 |
Civitavecchia
,
Lazio
Organized by :
Continuing Education, Inc.
PLEASE NOTE: THIS IS NOT A CURRENTLY ACTIVE PROGRAM.
Oral and Head & Neck Pathology and Related Topics in Liability Trends and Risk Management is organized by Continuing Education, Inc. and will be held from Oct 03 - 12, 2020 at Celebrity Constellation, Civitavecchia, Lazio, Italy.

Target Audience:
Physicians, Physician Assistants, Nurses, Nurse Practitioners, Pharmacists
Accreditation:
• 14 AMA PRA Category 1 Credits™
• 14 ACPE Credits
• Up to 14 MOC (Part II) Lifelong learning points in the American Board of Pathology's (ABPATH) Maintenance of Certification (MOC) program.
• 14.0 Contact Hours

Additional details will be posted as soon as information is available.
Registration
Registration Type
Last Date
Price
Physicians, Attorneys, Psychologists, Pharmacists and Dentists Fee
02 Oct,2020
USD

895.00

Physician Assistants Fee
02 Oct,2020
USD

695.00

Nurse Practitioners Fee
02 Oct,2020
USD

695.00

Nurses, Students and Others Fee
02 Oct,2020
USD

495.00
Plan Your Travel
Reviews Given by People
No Reviews available. Be the first to write a review.
Hotels Near Venue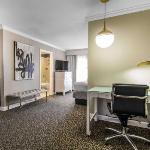 43.88 miles from venue
Price : USD 194.00 Per Night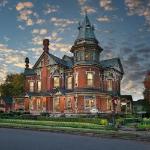 40.72 miles from venue
Price : USD 149.00 Per Night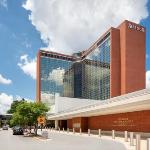 40 miles from venue
Price : USD 168.32 Per Night
Subscribe to our Newsletter
x
Subscribe to our newsletter and receive updates on medical conferences, board review courses and news