Minor Surgery Course (Mar 05 - 06, 2020)
This Minor Surgery Course is organized by Medical Skills Courses and will be held from Mar 05 - 06, 2020 at Browns Covent Garden, 82-84 St Martins Lane, London, England, United Kingdom. This Course has been approved for a maximum of 12 CPD Credits.
Who Should Attend The Minor Surgery Course?
This highly practical and NHS England accredited Minor Surgery Course is for healthcare professionals who would like to develop or improve their surgical skills, whilst learning to provide a safe, effective and modern Minor Surgery Service.
The Minor Surgery Course is always led by experienced and practicing GPs, ensuring that a primary care focus and context is maintained throughout. They are supported by specialist surgeons and therapists, ensuring we always teach you the latest and most evidence based practices.
There's a reason we've now been providing our Minor Surgery Course for over 10 years. To date we have taught over 9000 practitioners both nationally and internationally, with over 99% saying they would recommend this course to a friend or colleague!
The Minor Surgery Course begins with a series of punchy and entertaining lectures, where we cover practical tips, useful advice, and all the essential safety information you need. This is followed by supervised hands on practice for the rest of the day.
If you are a novice or beginner, then we'll teach you to perform Minor Surgery. If you have previous experience, then you'll expand your knowledge and fine tune your skills with the support of surgical experts. If you're already an expert, then we'll try not to drag you down!
The Minor Surgery Course is designed with GPs & Nurse Practitioners in mind, but is also suitable for any healthcare professional looking to develop their surgical skillset.
The course includes a Direct Observation of Procedural Skills (DOPS) assessment for GPs and Nurses requiring accreditation with NHS England. For experienced minor surgery practitioners requiring re-accreditation with NHS England, then our condensed 1 Day Minor Surgery Refresher Course is also suitable for you.
What Does the Minor Surgery Course Cover?
Setting up your Minor Surgery Service
• The Minor Surgery Contract
• Rules & Regulations
• Treatment Room and Facility Requirements
• Equipment, Needles and Sutures
• Support Staff
• Medico-Legal Issues, Consent, and Patient Administration
Assessment
• Skin Anatomy
• Pigmented Lesion Recognition and How to Not Miss Melanoma
• BCC Guidelines
• Shoulder, Elbow, Wrist & Hand suitability for Corticosteroid Injections
Preparation
• Planning the Procedure and Anticipating Problems
• Cleaning & Preparing the Skin
• Anaesthetic Administration, including the Available Options and their Correct Dosing.
• The Ring Block and Field Block Anaesthetic Injection Techniques.
• Where to Place Your Incisions
• Measuring & Marking the Surgical Ellipse
Surgical Techniques (practical session)
• Excision of Ellipse
• Lipomata & Epidermal Cyst Excision
• Abscess Treatment, Incision & Drainage
• Snip Shave & Curettage
• Removal of Ingrown Toenail
• Cryosurgery & Electro-surgery
• Shoulder, Elbow, Wrist, and Hand Corticosteroid Injection technique
Wound Closure Techniques (practical session)
• Deep Dermal Suture
• Vertical Mattress Suture
• Horizontal Mattress Suture
• Simple Interrupted Suture
• Subcuticular Suture
Post-Operative Care
• Histology
• Wound care
• Suture removal
• Follow-up
• Audit
Additional details will be posted as soon as information is available.
Registration Desk
| | |
| --- | --- |
| Contact No. : | 0203 637 7063 |
| Email: | info@medicalskillscourses.com |
Plan Your Travel
Reviews Given by People
No Reviews available. Be the first to write a review.
Hotels Near Venue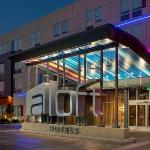 44.74 miles from venue
,
Free Wifi
Price : USD 0.00 Per Night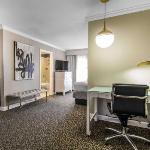 43.88 miles from venue
,
Free Wifi
Price : USD 194.00 Per Night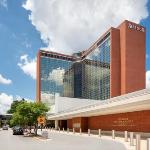 40 miles from venue
,
Free Wifi
Price : USD 168.32 Per Night
Subscribe to our Newsletter
x
Subscribe to our newsletter and receive updates on medical conferences, board review courses and news