Home
>
Board Review Courses
> Medication Error Prevention Training: 30+ Best Practices to Minimize the Risk of Making a Life-Threatening Mistake (Mar 11, 2020)
Medication Error Prevention Training: 30+ Best Practices to Minimize the Risk of Making a Life-Threatening Mistake (Mar 11, 2020)
Medication Error Prevention Training: 30+ Best Practices to Minimize the Risk of Making a Life-Threatening Mistake is organized by PESI HealthCare and will be held on Mar 11, 2020 at Hyatt Regency Waikiki Beach Resort&Spa, Honolulu, Hawaii, United States of America. This course has been approved for a maximum of 6.3 contact hours.
Target Audience:
• Nurses
• Nurse Practitioners
• Nurse Educators
• Legal Nurse Consultants
• Pharmacists
• Risk Management
• Paralegals
• Attorneys
Description:
A seasoned nurse had drawn up the right dose of a drug hundreds of times in her career.
But once … she made a life-changing error. A patient died, she was suspended, and then fired from a profession she loves.
Patient safety is a sacred bond. For nurses, keeping patients safe is the top priority. But long shifts, high acuities, confusing dosing calculations, an ever-changing list of drug interactions, and similar drug names create an environment where even the most competent clinician can make a serious medication mistake.
Are you confident that you have the tools you need to avoid making a headline error?
This program will give you all the resources you need to fulfill this critical aspect of your job and dramatically reduce your risk of making a life changing error. Join Cyndi Zarbano as she shares with you what she has learned working with the Board of Nursing in five states consulting and educating nurses who have received corrective action and suspension related to their medication errors!
Objectives:
• Compare the major categories of adverse drug events (ADEs).
• Evaluate the barriers to and benefits of reporting ADEs.
• Solve medication dosage calculations.
• Analyze actual medication errors to avoid the pitfalls.
• Demonstrate how available tools and strategies can assist with error prevention and safe medication use.
• Develop new skills to predict high risk medication error scenarios.
Registration Desk
| | |
| --- | --- |
| Contact No. : | (800) 844-8260 |
| Email: | info@pesi.com |
Plan Your Travel
Reviews Given by People
No Reviews available. Be the first to write a review.
Hotels Near Venue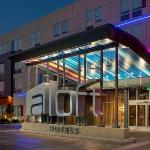 44.74 miles from venue
Price : USD 0.00 Per Night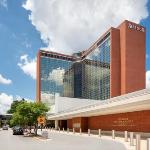 40 miles from venue
Price : USD 168.32 Per Night
Subscribe to our Newsletter
x
Subscribe to our newsletter and receive updates on medical conferences, board review courses and news