CME : 14 | Contact Hours : 14 | CE Credits : 14
Medical Ethics and Legal Medicine (Jan 11 - 18, 2020)
Jan 11 12:00 AM - Jan 18 12:00 AM, 2020 |
San Diego
,
California
Organized by :
Continuing Education, Inc.
Medical Ethics and Legal Medicine is organized by Continuing Education, Inc. and will be held from Jan 11 - 18, 2020 at MS Oosterdam, San Diego, California, United States of America.
Credits:
• 14 AMA PRA Category 1 Credits™
• 14 CE Credits for Psychologists
• 14 ASWB Credits
• 14.0 Contact Hours
• CLE may be available
Topics:
• Ethics & Bioethics 1 Hour
○ Bioethics, Professionalism, and Communication
○ Fetal Interests, Abortion and Stem Cell Research
• Regulation of Medical Practice - Overview of Federal and State Laws 1 Hour
○ Licensing, Credentialing, Privileging and Impairment Issues
○ Hipaa, Emtala, and Other Federal Mandates
○ Affordable Care Act and Accountable Care Organizations
○ Fraud and Abuse and Criminal Negligence
• Electronic Health Records (Ehr) Versus Electronic Medical Records (Emr) 1 Hour
○ Current State of Implementation of Health Information Technology (Hit)
○ Meaningful Use Stages I, 2 (2014) and 3 (2016)
○ Electronic Informed Consent
○ Ehr Malpractice Liability
• End-of-life Decisions - Ethical and Legal Issues 1 Hour
○ the Dying Process
○ Classification of Euthanasia
○ Physician Aid in Dying and Hospice Care
○ Determination of Death
• Federal and State Regulation of Pain Management 2 Hours
○ Controlled Substances Act Standard of Pain Treatment
○ Rems (Risk Evaluation and Mitigation Strategy) Program
○ Monitoring Programs and Disposal of Controlled Substances
○ Pain Management State Guidelines, Laws and Rules
○ Addiction, Death and Pain Malpractice
• Medical and Forensic Expert Witness and Testimony 1 Hour
○ Federal and State Rules of Evidence Governing Expert Witnesses
○ Deposition of Expert Witness
○ Direct and Cross Examination of Expert at Trial
○ Daubert Challenges of Experts
• Official Disability Guidelines and Ama Guides in Workers Compensation and Non-occupational Injuries 2 Hours
○ Evidence Based Medicine
○ Official Disability Guidelines
○ Rating Impairment Under Ama Guides
○ Return to Work Guidelines
• Professional Medical Liability & Nursing Malpractice 3 Hours
○ American Law and Judicial Process
○ Medical Negligence: Causes, Prevention and Defenses
○ Spoliation of Evidence in Medical Records
○ Capacity, Competency, Informed Consent and Informed Refusal
○ Liability of Mcos, Acos, Hospitals, Crnas, Nurses, Pas and Nurse Practitioners
○ Malpractice Case Presentations
• Medical Malpractice Mock Trial 2 Hours
○ Mock Trial: Never Event Medical Error.
Plan Your Travel
Reviews Given by People
No Reviews available. Be the first to write a review.
Hotels Near Venue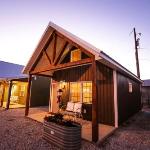 48.85 miles from venue
,
Free Wifi
Price : USD 0.00 Per Night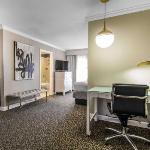 43.88 miles from venue
Price : USD 194.00 Per Night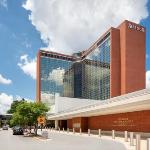 40 miles from venue
Price : USD 168.32 Per Night
Subscribe to our Newsletter
x
Subscribe to our newsletter and receive updates on medical conferences, board review courses and news