Home
>
Conferences
> Second Annual Matters of the Heart: Structural Advances for the Future
Second Annual Matters of the Heart: Structural Advances for the Future
Organized by :
Houston Methodist Hospital - DeBakey CV Education
This Conference has been Postponed.
Second Annual Matters of the Heart: Structural Advances for the Future is organized by Houston Methodist Hospital - DeBakey CV Education and will be held from Jun 18 - 19, 2020 at Houston Methodist Research Institute, Houston, Texas, United States of America. This Conference has been approved for a maximum of 10.5 contact hours.
Target Audience:
RNs and APRNs will benefit from this course.
Program Overview:
Structural heart disease (SHD) is one of the most exciting and fastest-growing fields in cardiovascular medicine and nursing. Advancements in cardiovascular technology have allowed previously improbable procedures to become the norm. This one-and-half day conference covers the latest guidelines, therapeutic approaches, recent trends, pathophysiology, patient selection and treatment options for SHD. Attendees will learn via didactic sessions, panel discussions, poster presentations and hands-on demonstration of the latest devices used to treat SHD.
Educational Objectives:
Upon completion of this activity, the participant should be able to:
• Gain knowledge related to the past, present, and future of structural heart transcatheter therapies
• Formulate strategies for patient engagement
• Learn evidence based practice guidelines in the patient management of pre and post transcatheter procedures
• Understand current trends in cardiogenic shock management
• Acquire alternative strategies for opioid management in the midst of the opioid epidemic
• Gain insight into structural heart imaging techniques and advancements
Additional details will be posted as soon as information is available.
Plan Your Travel
Reviews Given by People
No Reviews available. Be the first to write a review.
Hotels Near Venue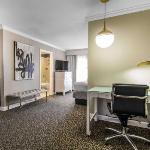 43.88 miles from venue
Price : USD 194.00 Per Night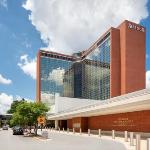 40 miles from venue
Price : USD 168.32 Per Night
Subscribe to our Newsletter
x
Subscribe to our newsletter and receive updates on medical conferences, board review courses and news