Liver Fellowship Course
Organized by :
TMC Academy
Liver Fellowship Course is organized by TMC Academy and will be held from Sep 21 - 25, 2020 at Torre Mapfre, Barcelona, Catalonia, Spain. This Conference has been approved for a maximum of 30 CME Credits.
Description:
During this fellowship CT/MR technique, as well as the different pathologies of the liver, will be shown, in an interactive way, trying to illustrate the best technique according to the different clinical fields. Special emphasis will be given to CT and MR, especially liver specific MR contrast media. Pathologies will be shown either in the hepatic parenchyma either in the biliary context. Diagnosis, differential diagnosis, staging and assessment of therapeutic response will be illustrated.
Learning objectives:
• 1st objective: optimization of liver imaging technique
• 2nd objective: diagnostic approach to focal liver lesions
• 3rd objective: diagnostic approach to biliary diseases
Programme will include:
• Lectures on CT and MR technique, CT and MR contrast media, hepatic and biliary pathologies
• Individual reporting with supervision of Mentor
• Group case discussion of the reported cases
Level:
Level II - General radiologist
Basic/intermediate
Additional details will be posted as soon as information is available.
Registration
Registration Type
Last Date
Price
Course fee
20 Sep,2020
EUR

2,200.00
Plan Your Travel
Reviews Given by People
No Reviews available. Be the first to write a review.
Hotels Near Venue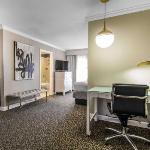 43.88 miles from venue
Price : USD 194.00 Per Night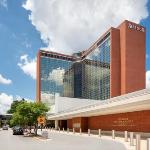 40 miles from venue
Price : USD 168.32 Per Night
Subscribe to our Newsletter
x
Subscribe to our newsletter and receive updates on medical conferences, board review courses and news