Home
>
Conferences
> 2020 International Conference on Disaster Medicine and Hurricane Resiliency
2020 International Conference on Disaster Medicine and Hurricane Resiliency
2020 International Conference on Disaster Medicine and Hurricane Resiliency are organized by the Caribbean Center for Disaster Medicine (CCDM). The symposium is held from Mar 26 - 29, 2020 at the American University of the Caribbean School of Medicine, Sint Maarten, Sint Maarten (Dutch part).
Description
The 2nd Annual CCDM International Conference on Disaster Medicine and Hurricane Resiliency will bring together professionals and experts from around the world to insights and expertise on preparing and managing disasters, building disaster management capacity, and educating and training in the health professions. They are once again excited to collaborate on this event with Harvard Medical Faculty Physicians of Beth Israel Deaconess Medical Center and our regional partners in Sint Maarten and the Caribbean.
Reasons to Attend
Their inaugural conference held in March 2019 drew over 280 delegates representing 12 countries, including nine Caribbean islands. Please join us in March 2020 and take advantage of these opportunities:
• Network with other professionals in the field and across multiple disciplines and areas of interest.
• Learn about new research, tools, and approaches being deployed to address the needs of individuals, communities, and societies affected by a disaster.
• Present your own perspectives and learnings through a presentation, workshop, or poster.
• Explore opportunities to partner with peer organizations and individuals on mutually critical areas of need.
• Earn continuing professional education credits.
• Enjoy a beautiful, culturally vibrant, and family-friendly Caribbean destination.
Topics to be Covered
Recent Disaster Experiences: Dorian, Irma, Maria, Harvey, Sandy, and more
Education and Training: Medical Students, Nurses, First Responders, and more
Preparing and Communicating with the General Public
Mass Casualty Incidents
Preparing for Infectious Disease Crises
Plans, Drills, Exercises, and Other Preparation
Deploying Disaster Teams
Disaster Nursing
Mental Health
Animals and Disasters
Children and Disasters
Leadership in a Disaster
Featured Speakers
Dr. Greg Cottone, President, World Association for Disaster and Emergency Medicine
Dr. Kobi Peleg, Head of Disaster Medicine, Tel Aviv University
Dr. Thomas Kirsch, Director, National Center for Disaster Medicine and Public Health, Uniformed Services University
Tracking
Registration Desk
Contact No. :
7325092258


Email:

crailey@aucmed.edu
CCDM@aucmed.edu


Abstraction date:

January 10, 2020
Plan Your Travel
Reviews Given by People
No Reviews available. Be the first to write a review.
Hotels Near Venue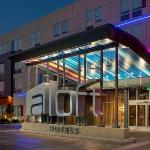 44.74 miles from venue
,
Free Wifi
Price : USD 0.00 Per Night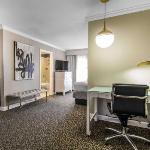 43.88 miles from venue
,
Free Wifi
Price : USD 194.00 Per Night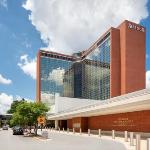 40 miles from venue
,
Free Wifi
Price : USD 168.32 Per Night
Subscribe to our Newsletter
x
Subscribe to our newsletter and receive updates on medical conferences, board review courses and news