HIV and Liver Disease 2020
Organized by :
University of Cincinnati (UC) Conference & Event Services (CES)
HIV and Liver Disease 2020 is organized by University of Cincinnati (UC) Conference & Event Services (CES) Continuing Medical Education and will be held from Sep 10 - 12, 2020 at Jackson Lake Lodge, Moran, Wyoming, United States of America. This course has been approved for a maximum of 14.75 AMA PRA Category 1 Credit(s) ™.
Target Audience:
The intended audience will consist of experts in the fields of Infectious Diseases and Hepatology and Liver Transplantation, students, trainees, young investigators, nurse practitioners and other clinicians, and those involved with drug development and approval.
Statement of Need / Program Overview:
This activity will address the critical need for cross-disciplinary venues that focus on issues of liver disease in HIV-infected patients. It will bring together a group of national and international thought leaders to present current and relevant data that promotes an understanding of liver disease in patients with HIV infection. It will also provide an educational opportunity for young investigators to interact with leading authorities in the fields of HIV and liver disease in a focused and intimate setting.
Course Objectives:
After completing this activity, the participant should be better able to:
• Review the epidemiology of HIV infection and liver disease in co-infected patients
• Discuss current treatment guidelines for the management of HIV-infected patients with HBV and HCV
• Explain issues of aging of the liver and other organs in the setting of HIV
• Explain the pathogenesis of liver injury & disease progression in patients infected with HIV
• Describe the effect of alcohol on liver injury and ways to reduce harm from alcohol and other substances
• Report on the drugs currently being used and to be used for treatment of viral hepatitis
• Analyze the progression of decompensated liver and HCC and the role of liver transplantation in those with HIV and liver disease
• Assess the risk of antiretroviral therapy (ART) injury in patients with ESLD
• Summarize the psychiatric difficulties that can develop in HIV-infected patients with liver disease
• Examine treatment outcomes in injection drug users co-infected with HIV and liver disease
• Describe issues applicable to management of HBV and other liver disease resource limited areas
• Recognize emerging virus infections including HDV & HEV as well as NAFLD/NASH
Registration
Registration Type
Last Date
Price
MD, DO, PHD - Fee
09 Sep,2020
USD

250.00

RHP, PA, RN - Fee
09 Sep,2020
USD

125.00

Trainee (Fellow, Resident, Medical Student) - Fee
09 Sep,2020
USD

75.00
Plan Your Travel
Reviews Given by People
No Reviews available. Be the first to write a review.
Hotels Near Venue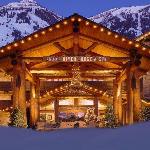 23.75 miles from venue
Price : USD 247.20 Per Night
Subscribe to our Newsletter
x
Subscribe to our newsletter and receive updates on medical conferences, board review courses and news