Healthcare League: Healthcare Technologies & Public Health Conference 2020
Healthcare Technologies & Public Health Conference | February 24-26, 2020 | Lisbon, Portugal
Top Healthcare Conferences 2020 | Top Occupational Health 2020 Conferences | Best Public Health Congress 2020 | Global Nursing Summit 2020 | World Diabetes Conference 2020 | Lisbon Healthcare League 2020
Healthcare League 2020, Portugal organized by Yuktan Technologies Pvt. Ltd, Indonesia jointly in the collaboration with GED Biomedical Innovations (BMI AB, Sweden) extends a sincere welcome to all the eminent Nobel Laureates, Speakers, Delegate and Healthcare Professionals, Nutritionists and Pharmacists from all around the Globe to Lisbon for attending our International Healthcare Technologies & Public Health Conference 2020 during February 24-26, 2020 in Lisbon, Portugal.
The main focus of the league pointed towards "Welcoming to explore new dimensions of Healthcare, Public health & safety and for a better future" has aimed to bring together Global leading Health-care Professional, Medical Officers, Pharmacists & Healthcare Specialists, Occupational Health Care Administrators, Healthcare Industries, Medical Researchers, Global Environmentalists, Industrialists, Health Insurance Policy Makers and Academicians, including Nobel Laureates, Delegates, Professors and others to exchange and share their experiences and research results regarding all aspects of Healthcare Technologies and Public Health.
This conference will focus on a variety of Healthcare topics includes but not limited to Women Healthcare, Occupational Health, Health Issues regarding Food safety, Diseases and Preventive Care, Paediatrics, Nanomedicines, Healthy Work Environment, Hazardous Drugs, Modern Preventive Care, Fire Safety, Workplace Violence, HIV & AIDS, Global Warming, Viral Oncology, Medical Safety Devices, Cancer & Treatment, Diabetes & Care, Agriculture & Environment Safety, Pharmaceuticals & Technologies, Pharmacology & and Future Steps & Goals towards development Healthcare and Public Safety goals through requested presentation, workshops, respective sessions includes both oral and poster sessions of spontaneous contributions.
Connect with us on these three intensive and interesting days of discussion on contemporary Healthcare Technologies and Public Health & Safety. We invite you to contribute and help to shape the conference through submissions of your research abstracts for Keynote, Oral presentation or Posters presentation.
Further details about Healthcare League, kindly follow the link: http://healthcareconference.yuktan.com/
For brief details of our Congress Sessions kindly follow the link: http://healthcareconference.yuktan.com/abstract-submission.php
Who Should Attend:
• Healthcare Professionals
• Doctors
• Dermatologists
• Pharmacists
• Researchers & Scientists
• Emergency & Serious Care
• Cardiologists
• Psychiatrists etc.
Why Attend:
A great opportunity to network with your peers from academia and industry:
• Creative Speakers & Panel Discussions
• Interactive Poster Session
• Emerging Researcher Forum
• Networking & Collaboration
• Opportunity to organize Workshop/Symposium
Sessions:
• Occupational Health and Safety
• Healthcare Psychology
• Healthcare Services and Technologies
• Healthcare Oncology and Treatment
• Public Health and Epidemiology
• HIV & AIDS
• Cardiology
• Pharmaceutical Medicine
Warm Regards
Arnab Das
Program Manager | Healthcare League 2020
Registration Desk
Contact No. :
46 40 666 53 35



Email:

healthcare.stretch@gmail.com
healthcare.stretch@outlook.com
arnab.das@healthcareleague.com


Abstraction date:

January 31, 2020
Plan Your Travel
Reviews Given by People
No Reviews available. Be the first to write a review.
Hotels Near Venue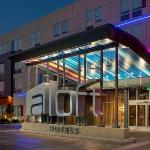 44.74 miles from venue
,
Free Wifi
Price : USD 0.00 Per Night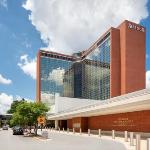 40 miles from venue
,
Free Wifi
Price : USD 168.32 Per Night
Close
Session Details
| Session Topic | Start Time | End Time | Location | Speakers |
| --- | --- | --- | --- | --- |
| Occupational Health and Safety | 24 Feb 09:00 AM | 24 Feb 12:00 AM | SANA Malhoa Hotel, Av. José Malhoa 8, 1099-089 | |
| Healthcare Psychology | 24 Feb 12:00 PM | 24 Feb 02:30 PM | SANA Malhoa Hotel, Av. José Malhoa 8, 1099-089 | |
| HIV & AIDS | 25 Feb 09:00 AM | 25 Feb 12:00 PM | SANA Malhoa Hotel, Av. José Malhoa 8, 1099-089 | |
| Healthcare Oncology and Treatment | 25 Feb 09:00 AM | 25 Feb 12:00 PM | SANA Malhoa Hotel, Av. José Malhoa 8, 1099-089 | |
| Pharmaceuticals | 26 Feb 09:00 AM | 26 Feb 12:00 PM | SANA Malhoa Hotel, Av. José Malhoa 8, 1099-089 | |
Close
Exhibit Details
| Start Date | End Date | Exhibit Fee |
| --- | --- | --- |
| 01 Jan 12:00 AM | 01 Jan 12:00 AM | ALL 2 |
| 01 Jan 12:00 AM | 01 Jan 12:00 AM | 0 |
| 01 Jan 12:00 AM | 01 Jan 12:00 AM | ALL 2 |
| 01 Jan 12:00 AM | 01 Jan 12:00 AM | AFN 1 |
| 01 Jan 12:00 AM | 01 Jan 12:00 AM | ALL 2 |
| 01 Jan 12:00 AM | 01 Jan 12:00 AM | ALL 2 |
Subscribe to our Newsletter
x
Subscribe to our newsletter and receive updates on medical conferences, board review courses and news