Home
>
Conferences
> Head & Neck Neuroradiology Fellowship Course (Nov 16 - 20, 2020)
Head & Neck Neuroradiology Fellowship Course (Nov 16 - 20, 2020)
Organized by :
TMC Academy
Head & Neck Neuroradiology Fellowship Course is organized by TMC Academy and will be held from Nov 16 - 20, 2020 at Torre Mapfre, Barcelona, Catalonia,Spain. This Course has been approved for a maximum of 30 CME Credits.
Description:
Selected topics will first be presented in a lecture format, followed by representative cases (frequently mixed with other head & neck pathology) - participants will review the images, first by themselves and then together with the mentor and the group. The aim is to reproduce the reading room experience, simulating and condensing full length neuroradiology fellowship programs.
The fellowship is designed for neuroradiologists as well as general radiologists reporting head and neck cases or wishing to embark on a more subspecialized path. Coverage of the head and neck field of diagnostic neuroradiology will be provided, while the program will be adjusted as much as possible according to the participants' expectations and needs
Learning objectives:
• To identify the normal anatomic structures and recognize the main pathologic processes
• To define the differentiating imaging features of pathologic processes and to look for specific pertinent findings of various diseases
• To understand the clinical questions that need to be addressed and how to answer them by creating clinically relevant reports
Programme will include:
• Lectures covering a wide variety of topics in adult and pediatric Head & Neck imaging
• Individual reporting with supervision/feedback by the mentor
• Group case discussion of the reported cases
Level
Level III - Subspecialisation training
Intermediate to advanced level (some head & neck/neuroradiology experience), which can be, to some extent, individually modified.
Lecturers
Zoran Rumboldt
M.D. Ph.D.
Rovinj-Rovigno Croatia
Consultant neuroradiologist at TMC; Professor of Radiology at University of Rijeka, Croatia; Adjunct Professor of Radiology at MUSC, Charleston, SC, USA
Over 20 years of experience in neuroradiology, previously Neuroradiology Section Chief and Fellowship Program Director at MUSC, Charleston, USA. Invited speaker at major meetings (RSNA, ECR, ARRS, ASNR, ESNR) from 2005, visiting professor on four continents from 2008, lecturer at various courses from 2013, including ECNR. Over 100 peer-reviewed articles; editor of books Brain Imaging with MRI and CT & Clinical Imaging of Spine Trauma; over 30 review articles and book chapters; awards for teaching since
Registration
Registration Type
Last Date
Price
Course Fee
15 Nov,2020
EUR

2,200.00
Plan Your Travel
Reviews Given by People
No Reviews available. Be the first to write a review.
Hotels Near Venue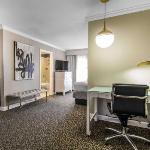 43.88 miles from venue
Price : USD 194.00 Per Night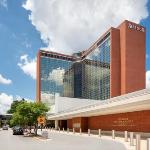 40 miles from venue
Price : USD 168.32 Per Night
Subscribe to our Newsletter
x
Subscribe to our newsletter and receive updates on medical conferences, board review courses and news