CME : 14 | MOC : 14 | Contact Hours : 14
Gastroenterology and Hepatology for Primary Care
Jan 26 12:00 AM - Feb 02 12:00 AM, 2020 |
Fort Lauderdale
,
Florida
Organized by :
Continuing Education, Inc.
Gastroenterology and Hepatology for Primary Care is organized by Continuing Education, Inc. and will be held from Jan 26 - Feb 02, 2020 at Celebrity Edge, Fort Lauderdale, Florida, United States of America.
Target Audience:
Physicians, Physician Assistants, Nurses, Nurse Practitioners, Pharmacists
Credits:
• 14 AMA PRA Category 1 Credits™
• 14 ACPE Credits
• 14 (part II) MOC points in medical knowledge in the American Board of Internal Medicine's (ABIM) Maintenance of Certification (MOC) program
• 14.0 Contact Hours
Topics:
The purpose of this activity is to give participants an update in the diagnostic and therapeutic developments in the field of Gastroenterology and Hepatology
At the completion of this activity, participants should be able to:
• Evaluation of Abnormal Liver Tests
○ Differentiate between tests of liver function and liver injury
○ Use a diagnostic algorithm in the work-up of abnormal liver tests
• Hepatitis C management
○ Understand screening guidelines for HCV
○ Understand the natural history of disease progression
○ Use treatment guidelines for chronic hepatitis C patients
• Diagnosis and treatment of Chronic Hepatitis B
○ Describe HBV serology for diagnosis and management
○ Recognize at risk populations for vaccination
○ Apply practice guidelines for management and treatment of hepatitis B infection
• Alcoholic liver disease
○ Recognize alcohol use disorder
○ Determine prognosis in alcoholic hepatitis
○ Understand management options for alcoholic hepatitis
• Diagnosis and management of Non-alcoholic fatty liver disease
○ Understand the natural history of NAFLD
○ Use basic diagnostic approaches for identify patients at risk with risk for advanced disease
○ Employ current approaches to management of NAFLDs
• Management Considerations in End-Stage Liver Disease
○ Recognize common complications associated with cirrhosis
○ Understand management options in patients with end-stage liver disease
○ Use effective screening and surveillance methods to detect complications of cirrhosis
• Drug-Induced Liver Injury (DILI)
○ Recognize different types of liver injury
○ Describe common drugs and herbals implicated in liver injury
○ Understand management approaches to patients with drug-induced liver injury
• Screening for Colon and rectal cancer
○ Improve the outcome and cost effectiveness of screening for Colon Cancer with new guidelines and new screening tests
• Irritable Bowel Syndrome (IBS)
○ To improve cost effectiveness of management of IBS
○ To Explain current management of IBS, Constipation and Chronic abdominal pain and how they differ. and the place of new medications
• Inflammatory Bowel Disease
○ To share on going changes in treatment of Crohn's disease and Ulcerative colitis.
• Inflammatory Esophageal Diseases
○ The understanding of new etiologies of Chest pain, heartburn and dysphagia
○ The place of the relationship of Barrett's Esophagus to Chronic reflux Esophageal cancer in perspective
• Peptic Ulcer disease
○ To explain new recommendations in the prevention and treatment of Peptic Ulcer disease and its complications
• Common Medical Problems in patients with Chronic Gastrointestinal diseases
○ To enhance the ability of the primary care doctor to provide appropriate preventive care in patients with chronic Gastrointestinal disease
• Chronic and recurring diarrhea
○ Illustrate the place of the primary care physicians in the diagnosis and management of chronic diarrhea.
Cruise Itinerary
| | PORT OF CALL: | Date | Time |
| --- | --- | --- | --- |
| Start Point | Celebrity Edge, , Fort Lauderdale, Florida | Sunday Jan 26 | 12:00 AM |
| End Point | Celebrity Edge, , Fort Lauderdale, Florida | Sunday Feb 02 | 12:00 AM |
Speaking
Tracking
Plan Your Travel
Reviews Given by People
No Reviews available. Be the first to write a review.
Hotels Near Venue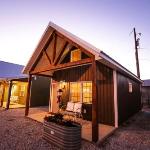 48.85 miles from venue
,
Free Wifi
Price : USD 0.00 Per Night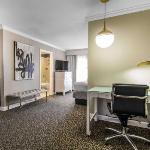 43.88 miles from venue
Price : USD 194.00 Per Night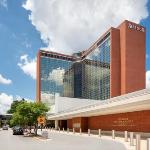 40 miles from venue
Price : USD 168.32 Per Night
Subscribe to our Newsletter
x
Subscribe to our newsletter and receive updates on medical conferences, board review courses and news