Home
>
Board Review Courses
> Ethics with Minors for Washington Mental Health Professionals: How to Navigate the Most Challenging Issues (Feb 19, 2020)
CE Hours : 6.25 | CE Credits : 6.25
Ethics with Minors for Washington Mental Health Professionals: How to Navigate the Most Challenging Issues (Feb 19, 2020)
Feb 19, 2020 12:00 AM-12:00 AM |
Spokane
,
Washington
Organized by :
PESI HealthCare
Ethics with Minors for Washington Mental Health Professionals: How to Navigate the Most Challenging Issues is organized by PESI HealthCare and will be held on Feb 19, 2020 at Mirabeau Park Hotel & Convention Center, Spokane, Washington, United States of America. This CME Conference has been approved for a maximum of 6.25 hours of continuing education credit / 6.25 clock hours of continuing education instruction.
Target Audience:
• Counselors
• Social Workers
• Psychologists
• Marriage and Family Therapists
• Psychotherapists
• Addiction Counselors
• School Counselors
• School Social Workers
• School Psychologists
• Other Mental Health Professionals who work with minors.
Course Description:
Those of us who treat minors and their families experience a flood of emotions. There is confusion over changing ethical codes and laws, fear that the actions that we take will lead to long-term developmental damage, and anxiety that at any moment we might unintentionally cross a line that could jeopardize our professional license and put us in legal peril. In this environment, we can find ourselves impaired in our ability to function as professionals and help out clients.
Combining a step-by-step guide to an effective decision-making model, the most updated ethical codes and legal statutes, and lessons from 30 years as a clinician and ethics professor, Terry Casey, PhD, HSP will give you a solid foundation for evaluating the ethical options when working with minors and their families. You will have much more confidence about the course of action you take involving mandatory reporting, access to minors' records, parental rights, boundary issues, touch, and others.
Objectives:
• Identify the five primary perspectives of the Multiple Perspective Model of ethical decision-making when working with minors.
• Summarize the difference between consent and assent and how they apply to working with minors.
• Apply ethics code and statutory requirements related to confidentiality standards to situations regarding minor clients.
• Evaluate the potential ethical courses of action to take in situations involving minor clients, using the Multiple Perspectives Model.
• Explain the state laws that govern mandatory reporting and how these impact ethical decision making in clinical practice.
• Evaluate current clinical practice policies to ensure adequate protection involving issues of boundaries and physical touch.
Plan Your Travel
Reviews Given by People
No Reviews available. Be the first to write a review.
Hotels Near Venue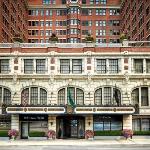 10.57 miles from venue
Price : USD 189.00 Per Night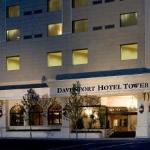 10.56 miles from venue
Price : USD 149.01 Per Night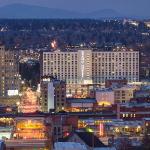 10.27 miles from venue
Price : USD 139.01 Per Night
Subscribe to our Newsletter
x
Subscribe to our newsletter and receive updates on medical conferences, board review courses and news