Home
>
Conferences
> Dental Implant Live Patient Program (Nov 02 - 06, 2020)
Dental Implant Live Patient Program (Nov 02 - 06, 2020)
Nov 02 - 06, 2020 |
Santo Domingo
,
National District
Organized by :
Implant Training Center (ITC) Seminars
Dental Implant Live Patient Program is organized by Implant Training Center (ITC) Seminars and will be held from Nov 02 - 06, 2020 at Santo Domingo, National District, Dominican Republic. This course has been approved for a maximum of 48 CE Credits (ADA, AGD, Dental Board of California, Dental Board of Florida).
Program Overview:
This program is an exceptional opportunity to become skilled at dental implant placement and regenerative surgery; it is specifically designed to teach dental practitioners how to successfully approach and treat a wide range of dental implant cases on live patients under the constant supervision of professional Implantologists. At ITC Seminars' international dental implant training facilities, participants will receive one-on-one training and perform the surgical procedures of their choice over a large patient selection.
Objectives:
Upon Completion, you will be able to:
• Provide Diagnosis, Prognosis and Properly Sequenced Comprehensive Treatment Plans.
• Apply the Recommended Guidelines for a Safe and Appropriate Dental Implant Placement.
• Perform Advanced Surgical Implant Procedures (Sinus Lifts) With Maximum Confidence and Competency.
• Perform Comprehensive Examinations, Collect Clinical Data, and Document the Patient's Dental and Medical Condition.
• Understand the Indications, Guidelines and Surgical Protocols for Sinus Bone Grafting: Lateral and Crystal Approach.
• Perform Sinus Bone Grafting With Delayed and Simultaneous Implant Placement.
• Understand the Anatomy, Biology and Wound Healing of Sinus Bone Grafting.
• Recognize, Manage and Prevent Intraoperative and Postoperative Complications Associated With Sinus Bone Grafting
Why Itc Seminars?
• We teach only inside Universities and Dental Facilities.
• Our patients are guaranteed to be 100% restored.
• Our teaching ratio is 1:4 for optimum learning & dedication.
• ITC Programs meet CE requirements by the ADA, AGD, Dental Board of California, and Dental ard of Florida.Dental Board of Florida.
• We ensure scientific integrity and are free of commercial bias.
Conference Fee Details
| | | |
| --- | --- | --- |
| Conference Fee | : | NA |
| Early Fee | : | NA |
| Early Fee Last date | : | NA |
Plan Your Travel
Reviews Given by People
No Reviews available. Be the first to write a review.
Hotels Near Venue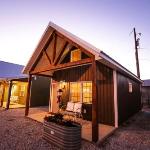 48.85 miles from venue
Price : USD 0.00 Per Night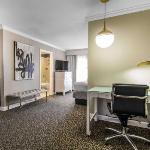 43.88 miles from venue
Price : USD 194.00 Per Night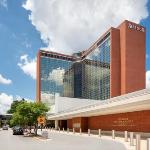 40 miles from venue
Price : USD 168.32 Per Night
Subscribe to our Newsletter
x
Subscribe to our newsletter and receive updates on medical conferences, board review courses and news