Primary Care CME at Sandestin Golf and Beach Resort (May 23 - 25, 2020)
This Conference has been Cancelled.
Primary Care CME is organized by A-Cross Medicine Reviews and will be held from May 23 - 25, 2020 at Sandestin Golf and Beach Resort, Sandestin, Florida, United States of America. This Course has been approved for a maximum of 9 total hours.
Overview:
This program is designed to increase attendee knowledge and competence in a variety of primary care topics. These include hypertension, lipid management, common ENT problems, ethical dilemmas, and current diabetes management. All topics presented will utilize evidence-based guidelines from the literature.
Statement of Need:
Common primary care issues are being updated continually by specialty and government agencies. It is difficult for the primary care physician to stay abreast of all the current new guidelines and re commendations. Physicians and other medical providers are in need of streamlined approaches to common primary care issues.
Goal:
The overall goals of the conference are to impact the diagnostic and treatment of patients seen in primary care practices.

Course Objectives:
• Review the most recent hypertension guidelines
• Critique and implement the current COPD guidelines
• Manage patients who present with skin and soft tissue infections
• Review the current evidence-based guidelines for cancer screening, including the new conflicting • lung and prostate cancer recommendations
• Discuss the latest management and diagnosis of diarrhea
• Recognize the important changes for management of Depression
• Review the latest guidelines on the management of hyperlipidemias
• Evaluate the current Geriatric guidelines
• Understand the recent changes in adult immunization especially for PCV13
Additional details will be posted as soon as information is available.
Registration Desk
Contact No. :
1-855-722-7677,
719-538-0006
Email:

jtcrossjr1961@gmail.com
Plan Your Travel
Reviews Given by People
No Reviews available. Be the first to write a review.
Hotels Near Venue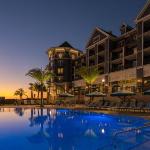 3.7 miles from venue
,
Free Wifi
Price : USD 359.00 Per Night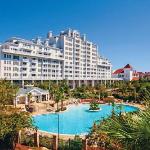 2.35 miles from venue
Price : USD 224.10 Per Night
Subscribe to our Newsletter
x
Subscribe to our newsletter and receive updates on medical conferences, board review courses and news