Breast MRI and beyond Course (Aug 31 - Sep 04, 2020)
Organized by :
TMC Academy
Breast MRI and beyond Course is organized by TMC Academy and will be held from Aug 31 - Sep 04, 2020 at Torre Mapfre, Barcelona, Catalonia, Spain. This Conference has been approved for a maximum of 30 CME Credits.
Description:
This fellowship will include from the basics till the advanced knowledge of breast MRI. All relevant clinical cases would contain the patient's initial digital mammography and breast ultrasound images – based on them, the diagnostics would be completed by breast MRI, and biopsy results, if applicable.

Everyday usual and complicated or rare cases would help to become familiar with the semiology of this modality, as well as technical issues, artifacts and pitfalls. Advantages, disadvantages and limits of this method would be treated. Special issues as MRI-guided biopsy, BI-RADS MRI lexicon, implant complications, Gadolinium deposition problem would be discussed. The fellow will be provided with the reporting templates and referring questionnaire, developed by the mentor.
Availability:
Maximum number of seats: 6
Learning objectives:
• To understand the indications and contraindications of breast MRI – it is utmost important to know its place in the diagnostic and therapeutic protocol
• To learn the concept and reporting of breast MRI on benign and malignant cases
• To become familiar with the breast implants and their diagnostics by MRI
Programme will include:
• Lectures on Breast MRI
• Individual reporting with supervision of Mentor
• Group case discussion of the reported cases
Level:
Level III - Subspecialisation training:
This fellowship is expecting those, who want to complete their breast diagnostic knowledge by the most advanced modality. This course is designed for the Fellow who is already familiar with the daily practice of breast diagnostics (mammography, breast ultrasound, interventions) and with basic pathological and oncological issues of breast cancer. The reason of these requirements is that breast MRI cannot be always considered as a standalone method, but rather as a highest level, add-on, fine tool.
Additional details will be posted as soon as information is available.
Registration
Registration Type
Last Date
Price
Course Fee
30 Aug,2020
EUR

2,200.00
Plan Your Travel
Reviews Given by People
No Reviews available. Be the first to write a review.
Hotels Near Venue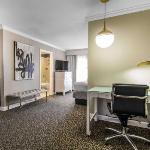 43.88 miles from venue
Price : USD 194.00 Per Night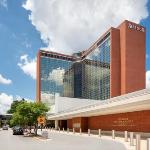 40 miles from venue
Price : USD 168.32 Per Night
Subscribe to our Newsletter
x
Subscribe to our newsletter and receive updates on medical conferences, board review courses and news