Breast and Body Imaging at the Beach 2020
Jan 05 - 10, 2020 |
Papagayo Peninsula
,
Guanacaste
Breast and Body Imaging at the Beach is organized by Penn Radiology CME. The symposium is held from Jan 05 - 10, 2020 at Andaz Costa Rica Resort at Peninsula Papagayo, Papagayo Peninsula, Guanacaste, Costa Rica.
Target Audience:
This course is intended mainly for practicing radiologists who are looking to enhance their acumen in both breast and abdominal imaging.

Accreditation:
The Postgraduate Institute for Medicine assigns this live session for a maximum of 25.75 AMA PRA Category 1 Credit(s)™. Physicians should claim only the credit commensurate depending on the extent of their participation in the activity.
The credit breakdown by day:
Day 1 - 5.0
Day 2 - 5.0
Day 3 - 5.0
Day 4 - 5.25
Day 5 - 5.5
The total hours covered in each modality include:
BREAST
DM: 13.5 | DBT: 4.5 | US: 6.0 | MR: 7.5 | NM: .75
ABDOMINAL
US: 3.75 | MR: 10.5 | CT: .75 | PET: 1.5

Self-Assessment credits (SAMs):
Participants in this session will have a chance to earn 16 Self-Assessment credits (SAMs).
Overview:
This 15th annual January course not only takes us to Costa Rica, a distinct destination for Penn Radiology CME but will also be an expanded week to include body imaging topics to review to a wider audience. The program is designed for full or part-time radiologists seeming to improve their acumen in both breast and body imaging. Three days of dedicated breast lectures will provide 15 breast imaging credits to meet MQSA requirements. Participants have Wednesday off to venture out and explore Costa Rica on a full-day excursion. The committee recapitulates the schedule on Thursday with lectures that explains about adnexal masses, endometrial and cervical carcinoma, prostate, and focal liver lesions.
Learning Objectives: (Breast)
Upon completion of this activity, participants should be able to:
• Analyze the methods to optimize mammographic screening (i.e. increase cancer detection while culminating false positives)
• Determine the roles and potential benefits of digital breast tomosynthesis and synthetic 2D imaging in the screening and diagnosis of breast cancer and benign breast diseases
• Review the data on the use of whole breast ultrasound and abbreviated breast MRI in the supplemental screening of women at average risk with dense breasts
• Discuss the strategies for breast MRI interpretation
• Improve image-guided breast biopsy skills
Learning Objectives: (Body)
By the end of the session participant must be able to,
• Expertly use ultrasound and MRI in the evaluation of adnexal masses
• Explain the imaging terms useful in characterizing adnexal lesions and employ them in your clinical practice
• Recall the major imaging features used in LI-RADS
• Classify focal liver lesions in patients at risk of hepatocellular carcinoma
• Cite MR imaging features that are specific to hepatocellular lesions and understand the unusual exceptions to the rules
• Declare the staging classification of endometrial and cervical carcinoma
• Recite the imaging features of prostate lesions on multiparametric prostate MR in order to utilize PI-RADS in your practice.
Registration Desk
Contact No. :
215-662-6982


Email:

jillian.koresko@uphs.upenn.edu
cme@rad.upenn.edu

Plan Your Travel
Reviews Given by People
No Reviews available. Be the first to write a review.
Hotels Near Venue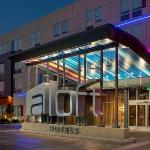 44.74 miles from venue
,
Free Wifi
Price : USD 0.00 Per Night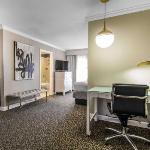 43.88 miles from venue
,
Free Wifi
Price : USD 194.00 Per Night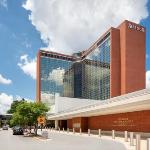 40 miles from venue
,
Free Wifi
Price : USD 168.32 Per Night
Subscribe to our Newsletter
x
Subscribe to our newsletter and receive updates on medical conferences, board review courses and news