Home
>
Conferences
> Baby Beats and Breaths: Therapeutic Interventions for the Premature Infant with Cardiopulmonary Compromise (Jan 24 - 25, 2020)
Contact Hours : 17.4 | CEUs : 1.45 | CE Hours : 17
Baby Beats and Breaths: Therapeutic Interventions for the Premature Infant with Cardiopulmonary Compromise (Jan 24 - 25, 2020)
Jan 24 12:00 AM - Jan 25 12:00 AM, 2020 |
St Petersburg
,
Florida
Organized by :
Education Resources, Inc. (ERI)
Baby Beats and Breaths: Therapeutic Interventions for the Premature Infant with Cardiopulmonary Compromise is organized by Education Resources, Inc. (ERI) and will be held from Jan 24 - 25, 2020 at Johns Hopkins All Children's Hospital Outpatient Care Center, St Petersburg, Florida, United States of America.
Target Audience:
Neonatal therapists, PTs, PTAs, OTs, OTAs, and SLPs, with experience working with infants in the Neonatal intensive care unit.
Accreditation:
• This course meets the criteria for 14.5 contact hours (1.45 CEUs). The AZ, GA, and PA Boards of Physical Therapy accept other state boards approvals. Application has been made to the NJ Board of Physical Therapy Examiners, and the OH and TN Physical Therapy Associations.
• This course meets the CO requirements for 14.5 contact hours (1.45 points) - Intermediate Level, CAT 1. TX PT Association accredited provider.
• Approved provider by the NY State Board of PT for 17.4 contact hours.
• Application has been made to the FL Physical Therapy Association for 17 continuing education hours.
• Approved provider of continuing education by the American Occupational Therapy Association #3043, for 14.5 contact hours (1.45 CEUs) - Intermediate Level Occupational Therapy Process: Assessment, Intervention.
• The assignment of AOTA CEUs does not imply endorsement of specific course content, products or clinical procedures by AOTA.
• Approved provider of the FL Board of Occupational Therapy-CE Broker-17 hours.
• This course meets the approval of the TX Board of OT Examiners NBCOT professional development provider - 14.5 PDUs
• This course is offered for up to 1.45 ASHA CEUs (Intermediate level, Professional area).
• This program has been submitted for approval for 14.5 clock hours of continuing education credit by the TX Speech Language Hearing Association (TSHA).
• NBCOT professional development provider-14.5 PDUs.
• This course meets the criteria for 14.5 hours towards Neonatal Therapy Certification.
Description:
This course will focus on the cardiopulmonary implications for the premature or medically-complex infant as related to physiological stability, evolving motor control, sensory stability, and transition to oral motor skills that support feeding. It will focus on advancing the critical reasoning skills of the neonatal therapist to support the infant's ability to obtain foundational motor and sensory skills. These skills include the ability of the infant to cough, produce audible phonation, oral motor skills, swallow skills, trunk facilitation, gestational age appropriate positioning/handling to support the emergence of gross motor skills for postural stability. You will learn movement analysis skills (via lab time and video presentations) to assess breathing patterns, facilitation techniques to support trunk development, positioning strategies to support chest wall development, and feeding techniques to maximize postural control. We will discuss current literature as relevant to this topic and apply a systems theory approach for case study treatment planning.
Course Objectives:
Upon completion of this course, participants will be able to do:
• Discuss anatomical and kinesiological developmental changes for the newborn chest wall
• Discuss affects of prematurity and cardiopulmonary co-morbidities on chest wall development
• Integrate chest wall movement assessment and treatment strategies to maximize infant outcomes
• Design developmental positioning and handling interventions to reduce chest wall deformities
• Incorporate postural support with positioning and handling of infants for improved chest wall mobility during oral feeding
• Integrate a systems approach to individualized care plan for the infant with cardiopulmonary compromise
Plan Your Travel
Reviews Given by People
No Reviews available. Be the first to write a review.
Hotels Near Venue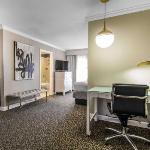 43.88 miles from venue
Price : USD 194.00 Per Night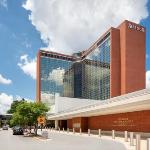 40 miles from venue
Price : USD 168.32 Per Night
Subscribe to our Newsletter
x
Subscribe to our newsletter and receive updates on medical conferences, board review courses and news