36th International Conference Ayurveda and the Mind
Apr 17 12:00 AM - Apr 19 12:00 AM, 2020 |
Saylorsburg
,
Pennsylvania
Organized by :
Global Ayurveda Conferences, LLC
36th International Conference Ayurveda and the Mind is organized by Global Ayurveda Conferences, LLC and will be held from Apr 17 - 19, 2020 at Arsha Vidya Gurukulam, Saylorsburg, Pennsylvania, United States of America. This CME Conference has been approved for a maximum of 20 CE Credits.
Course Description:
Ayurveda declares that the mind has a dominant influence on health and well-being. Therefore, the Ayurvedic approach to good health requires taking into account the body and the mind. What this means is that both these entities together with the spirit have a profound influence on our overall health. Any minor disturbance in the mind affects and compromises our life and is a cause for most of the physical and mental diseases. Ayurveda also offers us several effective tools for neutralizing the disturbances of the mind and to gain physical immunity. This conference will focus on the mind, mental rejuvenation, mental acuity, and a wholesome state of mind in order to achieve good health and wellness.
Topics include:
• Manas - Ayurveda and Physiology of the Mind
• Double Heart - Mind and the Subtle Heart
• Rejuvenating and Nourishing (rasayana) of the Mind
• Ayurvedic Pathophysiology (vikriti) of the Mind
• Ayurveda Manasika (mental) therapeutic approaches
• Ayurvedic Research of the Mind
Additional details will be posted as soon as information is available.
Attending
Tracking
Plan Your Travel
Reviews Given by People
No Reviews available. Be the first to write a review.
Hotels Near Venue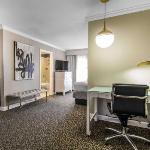 43.88 miles from venue
Price : USD 194.00 Per Night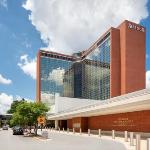 40 miles from venue
Price : USD 168.32 Per Night
Subscribe to our Newsletter
x
Subscribe to our newsletter and receive updates on medical conferences, board review courses and news