AOCMF Seminar - Advances in Digital Surgery with Navigation
Conference Summary
AOCMF Seminar - Advances in Digital Surgery with Navigation is organized by AO CMF and will be held on Jun 06, 2020 at Baoji, Shaanxi, China.
Additional details will be posted as soon as information is available.
Venue
Venue Address
TBD
Baoji, Shaanxi, China
Planning
Book Premium
HOTEL DEALS
At Nominal Fares
Find Low Cost
FLIGHTS
Here!
Discover Best
RIDES
Around Venue
Contact Us
Toll free Number
1(800) 826-2059
Email
support@eMedEvents.com
Hotels Near Venue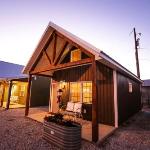 Price : USD 0.00 Per Night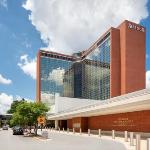 Price : USD 168.32 Per Night
Price : USD 56.00 Per Night
Recommended
Mar 27, 2021 | Oral and Maxillofacial Surgery +2
Jul 01, 2022 | CME : 5 | Cardiology
Browse CME / CE Conferences by Specialty
View All