Home
>
Conferences
> AOCMF Course - Management of Facial Trauma (Jun 11 - 12, 2020)
AOCMF Course - Management of Facial Trauma (Jun 11 - 12, 2020)
Jun 11 12:00 AM - Jun 12 12:00 AM, 2020 |
Ruzomberok
,
Zilinsky kraj
AOCMF Course - Management of Facial Trauma is organized by AO CMF and will be held from Jun 11 - 12, 2020 at Ruzomberok, Zilinsky kraj, Slovakia.
Target Audience:
ENT surgery, Ophthalmology, Oral and maxillofacial surgery, Plastic surgery
Description:
The goal of this AOCMF Course is to address the core concepts necessary to manage acute facial trauma.
Online preparations - 4 weeks prior to the face-to-face event :
• In these 4 weeks participants are required to complete a self-assessment and conduct online self-study, including reading material on bone biology and healing, viewing videos and touch surgery modules.
Face-to-face event - 2 days:
• The face-to-face event is delivered through a combination of short lectures, small group discussions, and practical exercises. This combination enables participants to hear, discuss, and apply the concepts of facial trauma management.
Online follow-up:
• During the week after the course, participants will complete an online evaluation.
Learning Objectives:
• Diagnose facial injury through history, physical examination, and investigations
• Formulate a treatment plan (operative and nonoperative)
• Perform the specific treatment for facial trauma
• Modify the treatment plan when necessary
• Manage patient follow-up and rehabilitation
• Identify and manage complications
Additional details will be posted as soon as information is available.
Registration Desk
Contact No. :
+41 81 414 25 54
00420736681505

Email:

edina.buzas@aocmf.org
jaroslava.horakova@aocourses.org

Plan Your Travel
Reviews Given by People
No Reviews available. Be the first to write a review.
Hotels Near Venue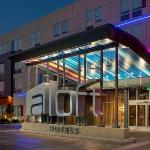 44.74 miles from venue
Price : USD 0.00 Per Night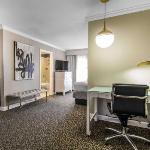 43.88 miles from venue
Price : USD 194.00 Per Night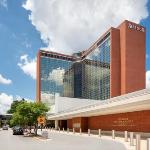 40 miles from venue
Price : USD 168.32 Per Night
Subscribe to our Newsletter
x
Subscribe to our newsletter and receive updates on medical conferences, board review courses and news