4th Impurities: Genotoxic and Beyond Summit
Organized by :
Vonlanthen Group of Companies
4th Impurities: Genotoxic and Beyond Summit is organized by Vonlanthen Group of Companies and will be held from Sep 15 - 16, 2020 at Eurostars Roma Aeterna, Rome, Lazio, Italy.
Who Should Attend:
Chief Executives, Directors, Vice Presidents, Department Heads, Leaders and Managers specialising in:
• ADC (Antibody Drug Conjugates)
• Analytical Science
• API Development
• Assay Development
• Biotherapeutics
• Carcinogenic Impurities
• Carcinogenicity
• Carcinogens
• Chemistry (Analytical, Organic,
• Medicinal, Protein)
• Chromatography
• Degradation Products
• DNA Reactive Impurities
• DNA Reactivity
• Drug Design
• Drug Development
• Drug Discovery
• Drug Safety
• Drug Substance
• Elemental Impurities
• Extractables & Leachables
• Formulation
• Genetic Toxicology
• Genotoxic Impurities
• Genotoxicity
• Genotoxin
• GMP
• Good Laboratory Practice
• GRAs
• GTIs
• Impurities
• In Silico
• Large Molecule
• LC-MS
• Mass Spectrometry
• Microscopy
• Mutagenic Impurities
• Mutagenicity
• Nanomaterials
• Nanoparticles
• New Modality
• Oligonucleotide
• Organic Synthesis
• Particles
• Peptide
• PGTIs
• Preclinical Drug Safety
• Process Chemistry
• Process-Related Impurities
• Product-Related Impurities
• Protein
• Purification
• Purge Factors
• Quality Assurance
• Quality By Design (QbD)
• Quality Control
• Regulatory
• R&D
• Safety Assessment
• Small Molecule
• Spectroscopy
• TDI
• Technology Transfer
• Threshold of Toxicological Concern (TTC)
• Toxicology
• Validation
Course Description:
This premier B2B summit will shed light on the compliant implementation practice of ICH M7 and Q3D and novel strategies for efficient mutagenic and elemental impurities identification and control. 
It is an honor and privilege to invite you to participate in our Summit. Don't miss out on this opportunity to discuss ideas with your peers while being part of a professional atmosphere and environment for good company representation and development. 
Key Practical Learning Points:
• Recent experience and perspectives on compliant implementation of ICH M7 and Q3D
• Risk assessment of potentially genotoxic impurities and safety testing: critical issues and best practices for regulatory submissions
• Extractables and leachables, elemental impurities in drugs and biologics: quality concerns, recommendations for comprehensive evaluations, upcoming changes in standards and regulations
• Regulatory, toxicology, analytical practice for efficient mutagenic and elemental impurity identification, monitoring and control in pharmaceutical products, drug substances/APIs and excipients
• Considerations for genotoxicity assessment of peptide/protein-related and novel oligonucleotide-based biotherapeutics
• Valsartan incident and its implications for ICH M7
Registration
Registration Type
Last Date
Price
Single Fee
16 Sep,2020
EUR

1,595.00

Group 2 - 3 Fee
16 Sep,2020
EUR

1,495.00

Group 4 Plus Fee
16 Sep,2020
EUR

1,295.00

Non - Profit Fee
16 Sep,2020
EUR

1,195.00
Plan Your Travel
Reviews Given by People
No Reviews available. Be the first to write a review.
Hotels Near Venue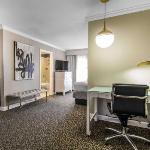 43.88 miles from venue
Price : USD 194.00 Per Night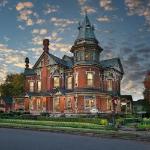 40.72 miles from venue
Price : USD 149.00 Per Night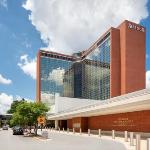 40 miles from venue
Price : USD 168.32 Per Night
Subscribe to our Newsletter
x
Subscribe to our newsletter and receive updates on medical conferences, board review courses and news