3rd RSSA/SASPI Paediatric Imaging Congress
Organized by :
ConsultUS (Pty) Ltd
We take great pleasure in announcing the 3rd RSSA/SASPI Paediatric Imaging Congress which will take place at The Maslow Hotel in Sandton from 6 - 9 February 2020. This congress will focus on Paediatric Neuroradiology and Musculoskeletal Imaging. The Faculty consists of 9 internationally renowned Paediatric Radiologists. The selected topics will give insight and guidelines into the management of both common and challenging conditions encountered.
Additional details will be posted as soon as they are available.
Attending
Plan Your Travel
Reviews Given by People
No Reviews available. Be the first to write a review.
Hotels Near Venue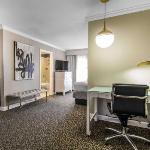 43.88 miles from venue
Price : USD 194.00 Per Night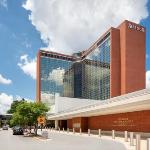 40 miles from venue
Price : USD 168.32 Per Night
Subscribe to our Newsletter
x
Subscribe to our newsletter and receive updates on medical conferences, board review courses and news