Home
>
Conferences
> 3rd Annual Conference of Indian Biologics Orthopaedic Society (IBOS) Meet 2020
3rd Annual Conference of Indian Biologics Orthopaedic Society (IBOS) Meet 2020
Feb 07 12:00 AM - Feb 08 12:00 AM, 2020 |
Indore
,
Madhya Pradesh
Organized by :
Indian Biologics Orthopaedic Society (IBOS)
Indian Biologics Orthopaedic Society is organizing the 3rd Annual conference 'IBOS Meet 2020' on 7 & 8 Feb 2020 carrying the theme 'Biology is the New Technology' in Indore.
About Conference:
This conference will consist of the keynote talks, session talks, oral presentations, poster presentations, networking, etc. Special additional attractions this year will be Workshops, & Live Surgeries. The aim of this global conference is to promote the recent advances in orthobiologics with its applications as well as the cell and gene therapy which stands as the new therapeutic approaches. The conference will also support and motivate young researches in the fields of Orthobiologics to meet the new advancements. We sincerely hope that IBOS meet 2020 would serve as an international platform, creating new opportunities in the fields of Joint Preservation, Arthroscopy, Cell therapy, Stem Cell, Genetics, Regenerative Medicine, Cell Biology & tissue Healing.
• Interesting cases/Innovative Solutions- Presented by Delegates
• A one-on-one conversation with our delegates
• Latest updates & research on advance orthopaedic
• Live surgeries of- Hip Preservation in AVN, Adipose SVF in OA, PRP in Tendinopathy
Conference Highlights:
• Live surgeries of cartilage repair, Hip preservation, Adipose SVF, Tendinopathy
• Workshops on the role of biologics in OA, AVN, Spine
• Learn from world-renowned biologics experts with over didactic lectures
• Get cutting-edge research and best practices in PRP, Bone Marrow, Adipose, and more regenerative therapies
• Expert case-based Panel Discussions & Debates: Prolotherapy, PRP, Bone Marrow Concentrate, Lipoaspirate, Stem Cells, Mechanical vs Non-invasive Treatments, and Non-Responders
• Q&A with each speaker and panel
• Network with global field leaders
• Connect with vendors for the latest medical products in regenerative medicine
• Poster Research Exhibits for novel therapies.
Additional details will be posted as soon as information is available.
Venue Address
Brilliant Convention Centre
Plot No. 5, Near Life Care Hospital, Scheme No 78 - II, Vijay Nagar
Indore, Madhya Pradesh, India
Official Hotel
Brilliant Convention Centre,
Plot No. 5, Near Life Care Hospital, Scheme No 78 - II, Vijay Nagar,
Indore, Madhya Pradesh, India 452010,
0731 255 2424
Plan Your Travel
Reviews Given by People
No Reviews available. Be the first to write a review.
Hotels Near Venue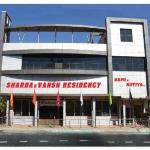 76.38 miles from venue
,
Free Wifi
Price : USD 0.00 Per Night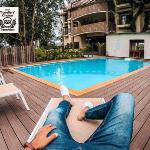 38.07 miles from venue
Price : USD 0.00 Per Night
Close
Session Details
| Session Topic | Start Time | End Time | Location | Speakers |
| --- | --- | --- | --- | --- |
| Cartilage Repair Workshop | 07 Feb 08:30 AM | 07 Feb 11:00 AM | Brilliant Convention Center Indore | |
Subscribe to our Newsletter
x
Subscribe to our newsletter and receive updates on medical conferences, board review courses and news