CME : 11.5 | Contact Hours : 11.5
30th Annual Advances in Urology Meeting
30th Annual Advances in Urology Meeting is organized by USF Health's Office of Continuing Professional Development (OCPD) and will be held from Apr 29 - May 02, 2020 at Casa Marina Key West, A Waldorf Astoria Resort, Key West, Florida, United States of America.
Target Audience:
The course is specifically designed to meet the educational needs of Urologists, Advance Practice Practitioners and Allied Healthcare Professionals.
Accreditation:
Physicians:
USF Health is accredited by the Accreditation Council for Continuing Medical Education (ACCME) to provide continuing education for physicians. USF Health designates this educational activity for a maximum of 11.50 AMA PRA Category 1 Credits ™.
Nurses:
USF Health (provider number 2970) is an approved provider of continuing education for nurses through Florida Board of Nursing. This activity has been approved for 11.50 contact hours.
Prerequisites:
There are no prerequisites for this conference.
Activity Description:
The 30th Annual Advances in Urology meeting is desgined for practicing urologist who are interested in updating their knowledge in the diagnosis, evaluation and managment of urologic problems. A distinguished faculty will present advances in the managment of urological problems including uro-oncology, sexual funtion, laparoendoscopic, robotic, minimally invasive surgery, prostate and bladder cancer and reconstructive surgery with a strong emphasis on the technical aspects of various urological procedures.
Competencies to be Addressed:
• Patient Care and Procedural Skills
• Medical / Pharmacotherapy Knowledge
• Professionalism
• Provide Patient-Centered Care
• Employ Evidence Based Practice
• Utilize Informatics
Learning Objectives:
As a result of participating in this activity, the learner will be able to:
• Evaluate patients with hydronephrosis.
• Describe the treatment options for patients with bladder neck contracture
• Determine evaluation and management options for pediatric and adult hypospadias
• Describe staging and surgical management of high-risk prostate cancer
• Recognize medical therapy options for patients with metastatic prostatic cancer.
• Summarize management of priapism and erectile dysfunction.
• Evaluate non-obvious renal lesions.
• Review contemporary management of urothelial carcinoma in upper tracts and non-muscle invasive disease.
• Summarize evolving BPH management options.
• Recognize advances in endoscopic kidney stone treatment.
• Identify third line options for over active bladder and treatment of voiding dysfunction in women.
• Recognize changes in office billing.
• Describe technology and coding for in office radiology.
Registration Desk
Contact No. :
(813) 224-7840


Email:

cpdsupport@usf.edu
lwiegand@health.usf.edu

Plan Your Travel
Reviews Given by People
No Reviews available. Be the first to write a review.
Hotels Near Venue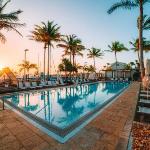 3.45 miles from venue
,
Free Wifi
Price : USD 149.00 Per Night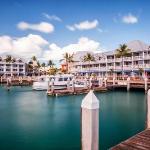 1.22 miles from venue
Price : USD 268.77 Per Night
Subscribe to our Newsletter
x
Subscribe to our newsletter and receive updates on medical conferences, board review courses and news